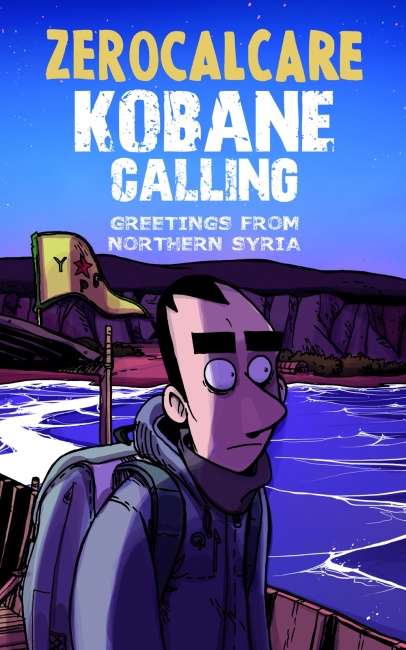 Lion Forge will release a new OGN about a cartoonist's experience on the front lines in the Kurdish struggle for independence in Syria.
Kobane Calling: On the Front Lines Against ISIS is by prolific Italian cartoonist Zerocalcare, the pen name of Michael Rech. An autobiographical account of the Italian humor cartoonist's experience on the front lines of the Syrian Civil War and the fight against the encroaching Islamic State, Kobane Calling was a bestseller upon release in Italy, topping the publishing charts for all books, not just comics. The 272-page, black and white softcover will be available in September at an MSRP of $19.99.
The title was announced alongside three new releases for Lion Forge's Roar imprint (see "Memoir of Tough Teen Years, Life on the Beach, French Fantasy") and two releases under CubHouse (see "A New Take on Classic Fairytale and a Space Adventure").
.