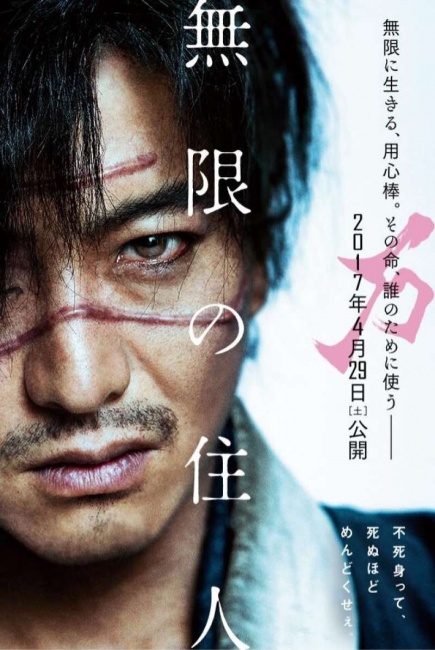 Legendary Japanese filmmaker Takashi Miike's 100th film, a live-action adaptation of
Blade of the Immortal
, is coming the U.S. theaters.
Magnet Releasing has acquired the North American rights to the film, which stars Takuya Kimura (Hero, Howl's Moving Castle) as Manji and Hana Sugisaki as Rin. Sota Fukushi (Library Wars), Ebizo Ichikawa (13 Assassins, Hara Kiri: Death of a Samurai), Min Tanaka (47 Ronin), and Yamazaki Tsutomu (Departures) round out the main cast.
The film had its international premiere this week at the Cannes Film Festival. A U.S. release date has not been announced.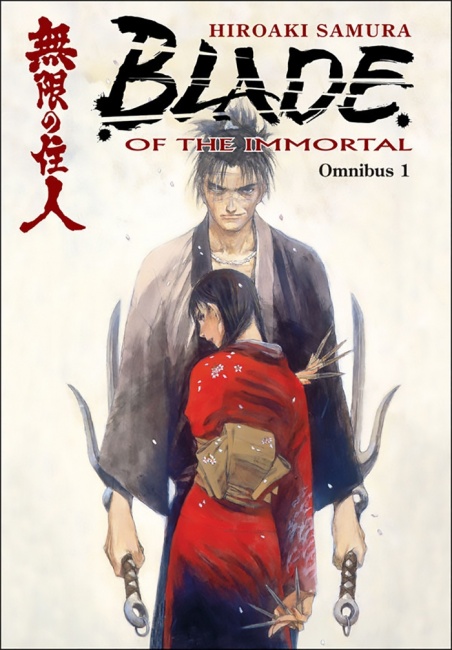 Blade of the Immortal
is based on the long-running manga by Hiroaki Samura, which centers on an immortal warrior who is enlisted by a young girl seeking revenge for the murder of her parents.
Dark Horse began releasing omnibus editions of the manga series earlier this year.
To call Miike prolific is an understatement. The director's projects run the gamut from ultraviolent films such as Audition and Ichi the Killer to acclaimed period pieces such as 13 Assassins and Hara Kiri: Death of a Samurai. Miike has also directed fantasy and quirky children's films. Notably, Miike is also directing a live-action adaptation of Hirohiko Araki's popular manga JoJo's Bizarre Adventure (see "Takashi Miike to Direct Live Action 'JoJo's Bizarre Adventure'").
Based on the trailer, Miike's adaptation of Blade of the Immortal appears to fall somewhere between his ultraviolent fare and period piece, with gore and comedy to spare.
"It is a Samurai Action about an immortal warrior," says Miike. "Love and tears splatter with arms, legs and heads that are chopped and splattered. I hope the audience will be prepared for this and enjoy the film."
Click below for first English-subtitled trailer!