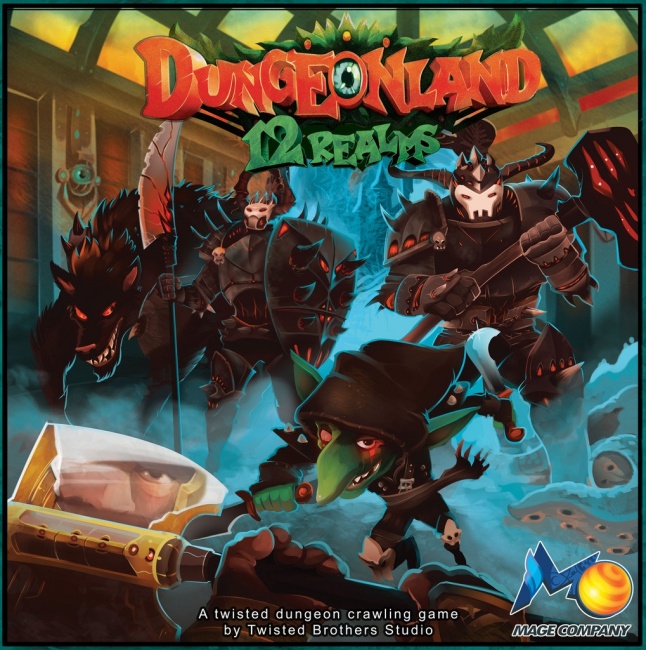 Bulgarian publisher MAGE Company has announced plans to produce
12 Realms: Dungeonland,
a stand-alone dungeon crawl game set in the fairy tale world of
12 Realms
. The game is expected to release next spring.
In 12 Realms: Dungeonland, the players are the famous characters from folklore: Red Riding Hood, Prince Charming, et al. They explore a dungeon composed of game board tiles depicting rooms and hallways. Along the way, they must fight villains and monsters corrupted by foul magic, gathering gold, experience, and treasure and improving their abilities from adventure to adventure. Over the course of the game, players can uncover the mysterious evil that hopes to blanket the 12 Realms in eternal darkness.
Dungeonland can be played in the fully cooperative campaign mode, with the monsters and villains controlled by the game's A.I. system, while random board layouts and random monsters make every play unique. In this mode, the decisions of the players in one adventure can affect the overall plot in later scenarios. Alternatively, players can go head-to-head in the Arena, or see how long they can stand up in a "tower defense" style Waves of Enemies mode.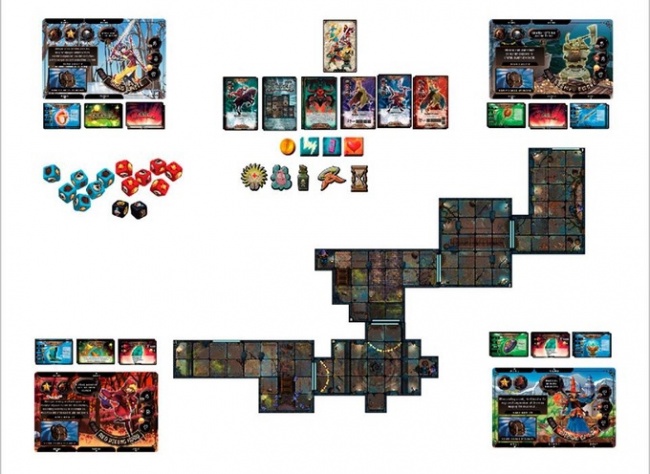 12 Realms: Dungeonland
comes with 6 Hero sheets, 3 Boss sheets, 212 cards, 15 custom dice, 126 tokens, 20 metal coins, 13 map tiles, and 46 miniatures (including 21 different sculpts).
See the Gallery below for images of some of the game's miniatures.
MAGE is funding the project through a Kickstarter campaign which has attracted $36,116 in pledged support from 367 backers as of this writing, with 21 days remaining in the campaign. The campaign does include a retailer-only backer option, which includes five copies of the game along with the Kickstarter exclusives and stretch goals.
Last year, MAGE Company acquired Twisted Brothers Studio, which now designs games exclusively for MAGE, including 12 Realms: Dungeonland (see "MAGE Company Acquires Twisted Brothers Studio").