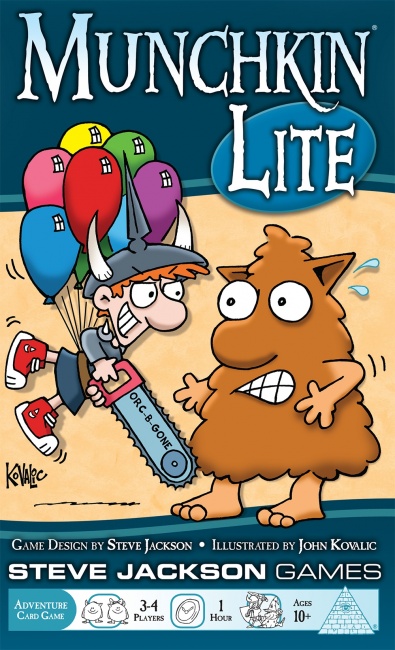 Steve Jackson Games will release
Munchkin Lite
in October.
The slimmed-down version of the bestselling card game Munchkin allows players to play on smaller spaces and finish the game in less time. It is an excellent introductory game for players who have never experienced the dungeon-crawling, backstabbing, monster-killing, loot stealing fun of Munchkin.
The box contains 115 cards, a rulesheet and a custom 6-sided die. The game is for 3 – 4 players, ages 10 and up, and plays in 1 hour. MSRP is $19.95.
See cards and more in gallery below!