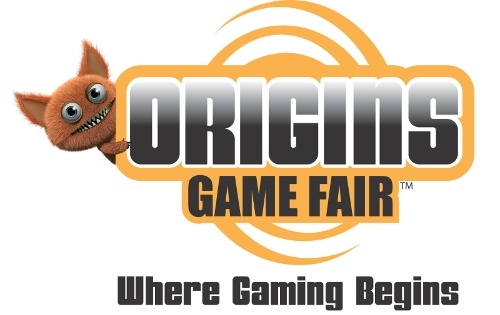 We attended Origins Game Fair, organized by the Game Manufacturer's Association (GAMA), in Columbus, Ohio for the first time this year, and found it to be a bustling event crammed with hard-core games on Thursday, the first day the exhibit hall was open. Exhibitors say that people come to play at Origins, they come to buy at Gen Con, and the heavily occupied gaming spaces showed that to be true (although we also saw lots of commerce taking place).
Although final numbers had not been released, pre-registrations were reported to be up substantially over 2016.
Attendees appear older and male-er at Origins than at Gen Con, at least on Thursday, although exhibitors said that the family-friendly weekend crowd is more mixed in gender and age. We saw almost no cosplay, reflective of the mix of the crowd.
Here are a few photos to give you a feel for Origins.