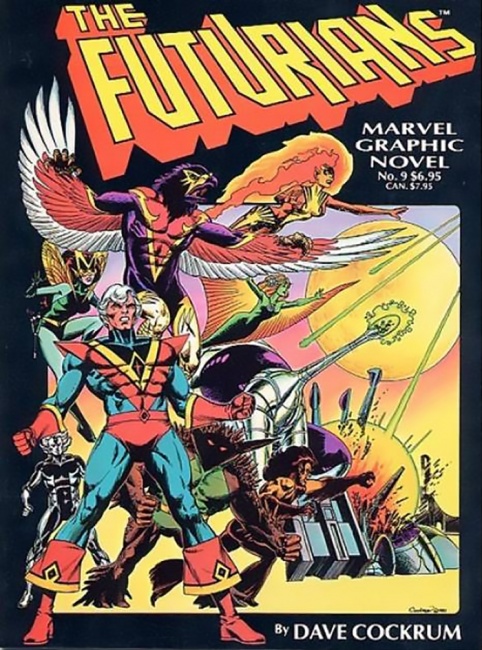 Rob Liefeld is reviving artist Dave Cockrum's long-overlooked Futurians for several projects reports
The Hollywood Reporter
.
The deal is between Liefeld Media and Cockrum's estate. Liefeld will develop Futurians for possible new comic, film, and TV projects.
Cockrum was a prolific costume designer (notably for Legion of Super-Heroes) and the co-creator of several beloved X-Men characters, including Storm, Colossus, and Nightcrawler. The Futurians debuted in Marvel Graphic Novel No. 9 (1983) and had a three-issue run from Lodestone Comics. It focuses on a team of modern-day superhumans who are empowered by Terminus, a far-future society that transmitted genetic information back in time to produce people with powers. The Futurians are led by Vandervecken, a man from Terminus who sent his mind back in time.
Liefeld has a number of irons in the fire, including the development of several properties in his Extreme Universe for film (see "Rob Liefeld Goes Extreme"), a feature film based on Avengelyne (see "Paramount Options Rob Liefeld's 'Avengelyne'"), and a new Youngblood comic series (see "'Youngblood' Return Date Set").