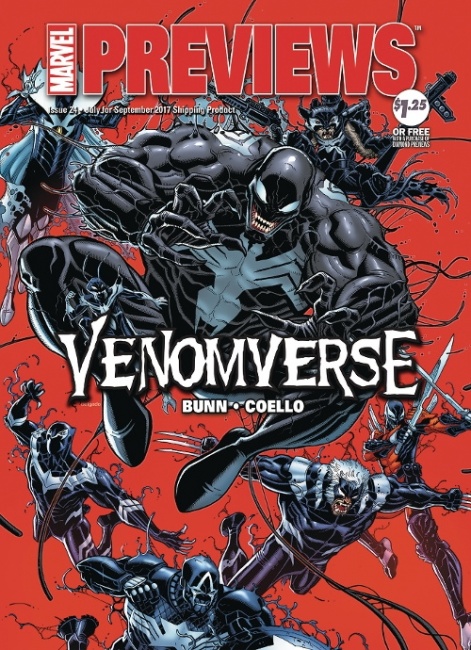 Marvel Comics is making the
Marvel Previews
catalog available free to retailers and consumers as support for its "Marvel Legacy" initiative, which is set to return the Marvel Universe to its legacy numbering this fall (see "
Marvels to Return to Legacy Numbering
"). The program begins this week with the September issue. The look ahead will help keep fans abreast of the publisher's upcoming releases and should help facilitate pre-orders.
This is not the first time Marvel has used free
Marvel Previews
as a promotional tool; for example, last summer it released a free
Marvel Previews
behind its Marvel NOW! Initiative (see "
Marvel NOW! – Then and Now
"). But previously Marvel has released special editions of Marvel Previews around limited product sets; this is the first time Marvel has distributed free copies of its full
Marvel Previews
catalogue. Retailers will have the option to opt out of upcoming free distributions.