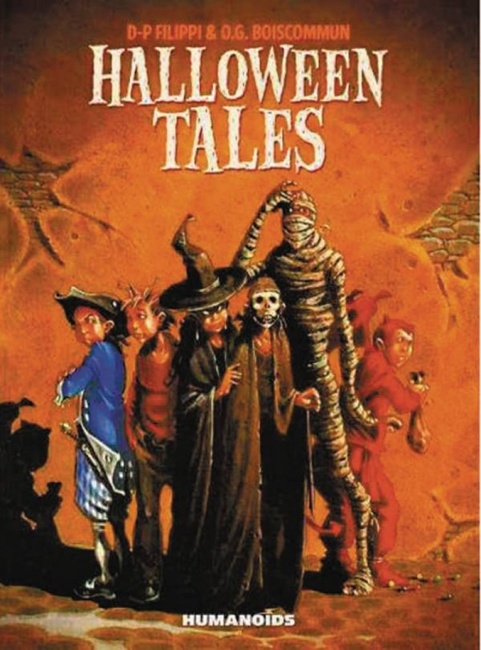 Humanoids has announced its September 2017 releases. Most interestingly, Humanoids is continuing its push into all-ages comics with another installment in its kid-friendly line of English language adaptations (see "
Gargoyles and Jodorowsky
").
Halloween Tales from Olivier Boiscommun and Denis-Pierre Filippi is a collection of three stories "Halloween," "The Book of Jack," and "The Story of Joe." Crafted in a similar, illustrative vein to Tim Burton's Nightmare Before Christmas and other animated shorts for children, Halloween Tales debuts on September 13 and retails for $24.95.
Also in September is Humanoids' trade paperback edition of
The Retreat,
from
Snow Day
author Pierre Wazem and new illustrator Tom Tirabosco. Based on the French
Weekend Avec Premeditation
, the
Retreat
is another new addition in Humanoids' diversification of its line from strictly European science fiction. The story follows two friends who leave for a weekend in a mountain cabin, where they drudge up a lifetime of memories, including the disappearance of the third friend. Released in conjunction with Suicide Prevention Month on September 6, this dramatic tale is a black and white edition and will retail for $14.95.
—Nathan Wilson