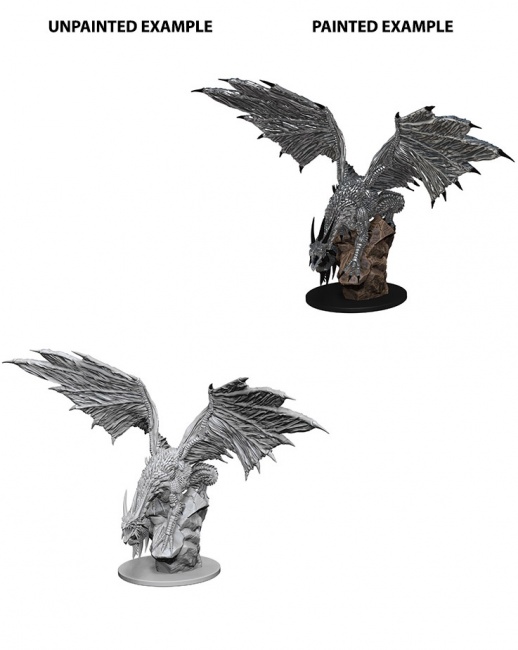 More unpainted miniatures are coming from WizKids this November, including more
Pathfinder Battles Deep Cuts
and new
WizKids Deep Cuts
kits.
Continuing the series launched early this year (see "'Deep Cuts: Pathfinder Miniatures'"), the Pathfinder Battles Deep Cuts line features characters and NPCs players might encounter in the Pathfinder world. These unpainted minis are sculpted with deeper detailing to simplify painting, and come pre-primed.
Each character set comes with two miniatures, one "low level" and one "high level" with improved gear. MSRP is $4.99 each.
Elf Female Bard
Dwarf Male Sorcerer
Dwarf Male Barbarian
Human Female Bard
Elf Female Paladin
Elf Female Rogue
Sets featuring typical "NPC" type characters also come with two minis. MSRP is $4.99 each.
Town Guards
Infantrymen
Children
Towns People: Farmer & Aristocrat
Bartender & Dancing Girl
Some sets will feature larger creatures and monsters. Each set comes with a single miniature. MSRP is $4.99 each.
Rusty Dragon Bar – A scenery set will also be released as part of the Pathfinder line, featuring the furnishings of a fantasy tavern. The Rusty Dragon Bar comes with 6 sets of bottles, 2 shelf sections, 3 countertop sections, 1 countertop corner section, 1 small keg, 1 barrel, 1 table, and 4 stools. MSRP is $24.99.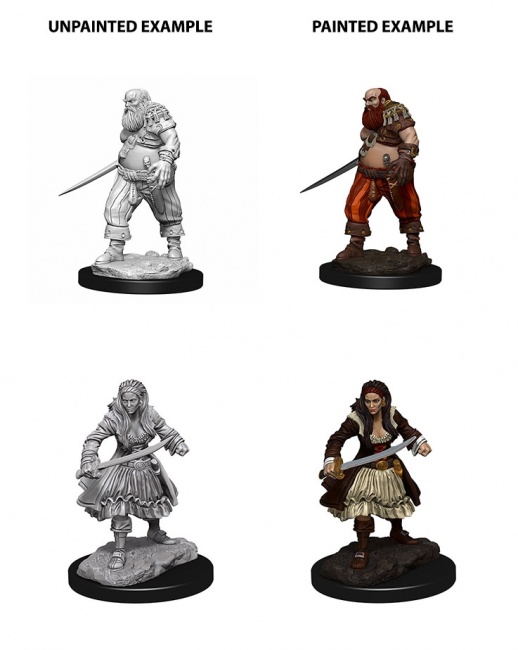 The new line of
WizKids Deep Cuts
also features unpainted pre-primed figures representing more general fantasy type characters, and are suitable for any style of fantasy game. Each set comes with two minis. MSRP is $4.99 per set.
Pirates
Oxen
Swarm of Rats
Bandits
Familiars – This set includes three smaller miniatures of common animals.
A series of scenery pieces are also included in the WizKids Deep Cuts line, with furniture and other items common to fantasy settings. Number of pieces varies by set. MSRP is $4.99 each.
Wooden Table & Stools – includes one table and four stools.
Crates – includes two identical crates.
2 Wheel Cart – includes a single wooden card.
Braziers – includes a pair of flaming braziers.
Check out the gallery below for pictures of the new miniatures.
WizKids will also release new Nolzur's Marvelous Miniatures in November (see "New 'Nolzur's Marvelous Miniatures'") and a line of unpainted Star Trek ships in August (see "WizKids Launches Fleet of Unpainted 'Star Trek' Ships").