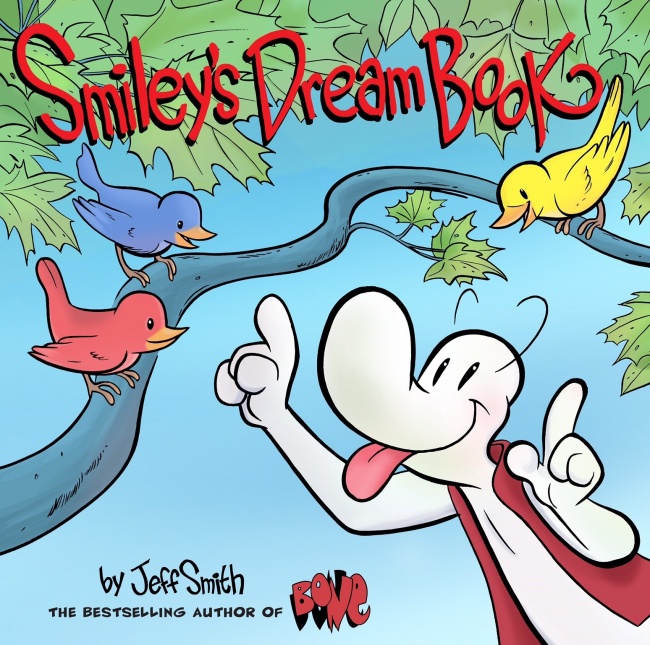 San Diego Comic-Con News:
At the SDCC Cartoon Books announced that multiple Eisner and Harvey Award-winning cartoonist Jeff Smith is creating two picture books for young readers featuring Smiley Bone and the Bone Cousins. The first of these books,
Smiley's Dream Book
is due out from Scholastic Books in the summer of 2018.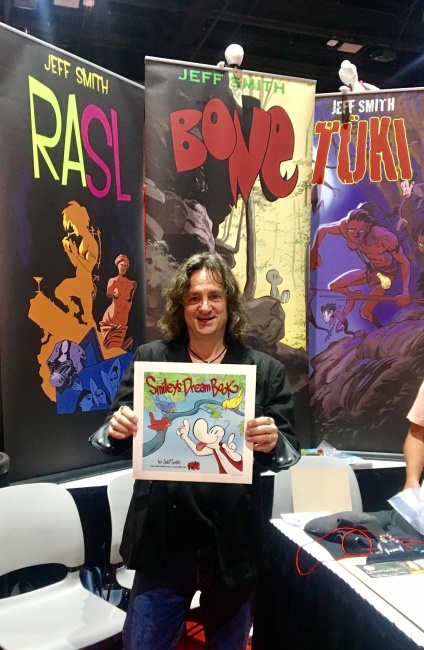 To celebrate the property's 25th anniversary in 2016, Cartoon Books published
Bone: Coda
, an original graphic novel that includes a 32-page story featuring the Bone Cousins, who return to Boneville after the events of the Bone comic book series (see "
New Bone OGN Arriving
"), and last November the oft-delayed
Bone
movie project got a boost when the director of
Kung Fu Panda
took on the project (see "
Bone Movie Revived
").