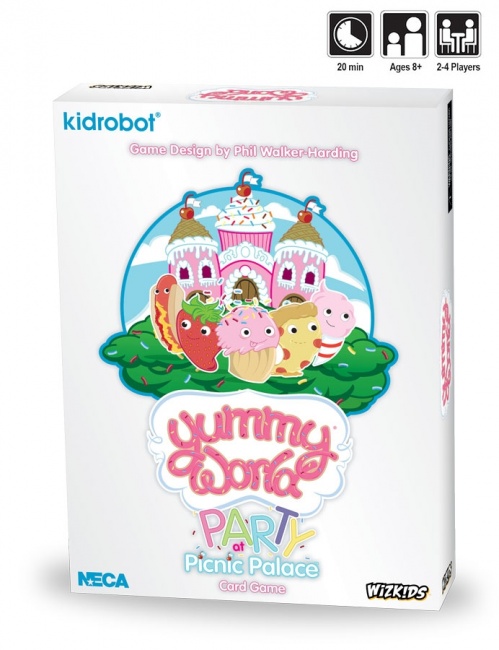 This November, WizKids will offer up a sweet take on the set collection game when it releases
Yummy World: Party at Picnic Palace
, from
Sushi Go!
designer Phil Walker-Harding.
Yummy World is set in the magic town of "Sprinkle Tree" in a world where all of the food is fresh and tasty, and the inhabitants are food characters. The goal of the game is to collect matching sets of these yummy denizens. Some characters are more rare than others, and worth more points if they are collected. But, players must act quickly to grab the characters they want before their opponents do.
The game comes with 108 character cards and 12 invitation cards. It is intended for 2 to 4 players, ages 8 and up, and plays in about 20 minutes. MSRP is $14.99.
Yummy World: Party at Picnic Palace will follow the October release of Lancelot (see "Earn Knightly Virtues in 'Lancelot'").