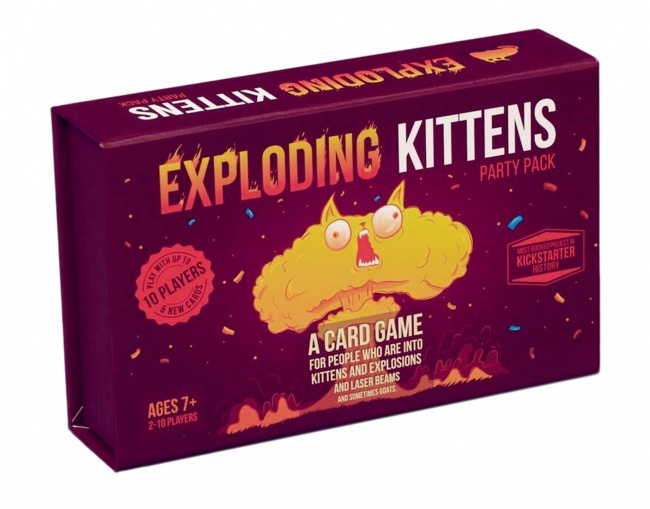 Target has announced plans to expand its "Only-At-Target" exclusive board and party game section with more than 70 new games this fall, beginning this week.
Offerings will include "rustic retro" versions of family favorites (wooden versions of RISK, Yahtzee, Monopoly, Boggle, Candyland, Operation), "nostalgia" titles (Super Mario Bros. Power Up, Oregon Trail Hunt for Food, Saved by the Bell, Where in the World is Carmen Sandiego, Bob Ross Art of Chill), STEM titles (Code: On the Brink, Sonar, How to Rob a Bank, The Wizard Always Wins), family games (Bonk, The Chameleon, Vegas Dice Game, Deer Lord) and adult party games (Exploding Kittens Party Pack, Meme The Game, Family Feud After Hours Edition.)
"We're continuing to see double-digit growth thanks to hits like Oregon Trail and our vast assortment of curated exclusives—and the momentum shows no signs of slowing," said Scott Nygaard, Target Senior Vice President – Merchandising. "So, we're going even bigger into the trend, working with the leading game makers, specialty shops—and even kid inventors—to create more unforgettable, exclusive games for Target guests to love."
Target began large scale expansion of its board and party game offerings last fall, with the acquisition of 50 exclusive board and party games, including traditionally hobby-channel manufacturers like Czech Game Editions, Asmodee NA's Days of Wonder, and Calliope Games (see "Target Announces 50 Exclusive Games").
Some titles are available now, others will release through September and October.
See multiple game images in the gallery below!