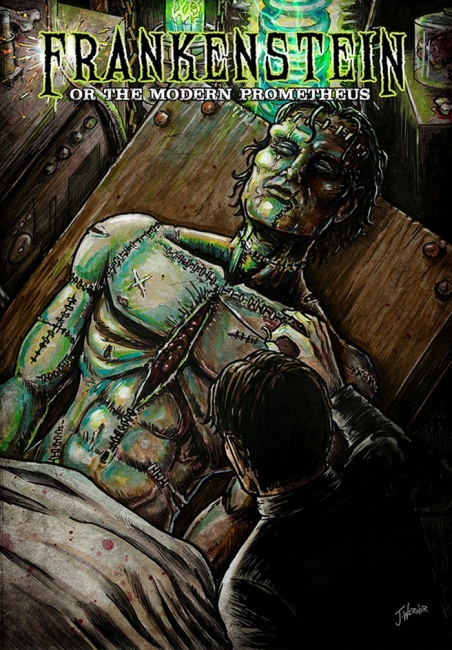 Caliber Comics is bringing a faithful adaptation of Mary Shelley's gothic classic to comics.
Frankenstein: Or the Modern Prometheus is adapted by Eric Jackson and illustrated by Charles Yates. Joshua Werner provides the cover. The 52-page, black and white graphic novel will be in stores on October 25. MSRP is $8.99.
Frankenstein has been fertile ground for comics creators, from Jackson and Yate's true-to-the-original take (originally released in two issues in 1994), to Bernie Wrightson's meticulously illustrated edition of the novel (see "R.I.P. Bernie Wrightson"), to far less faithful reinterpretations from Dean Koontz (see "Preview: 'Dean Koontz's Frankenstein: Storm Surge' HC") and Jeff Lemire (see "The Dark Side of the New DCU").