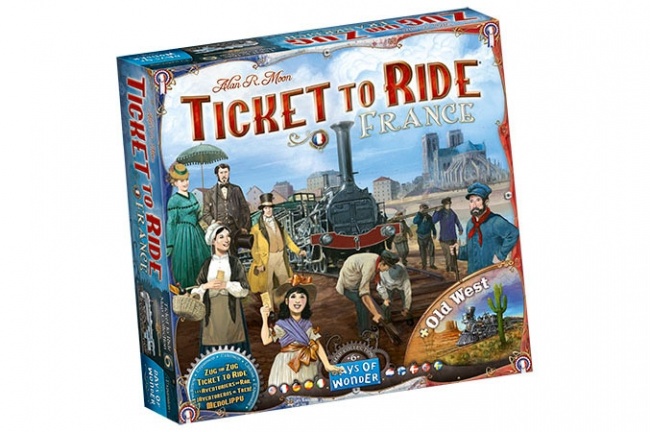 Alan Moon's ever-popular railroad-building board game
Ticket to Ride
will soon visit yet another country when
Ticket to Ride: France
releases in late October, introducing a new rail-laying game mechanic.
Ticket to Ride: France features a double-sided game board with two different maps. On one side, players can build their railways across the French countryside, while on the reverse the Wild West of the United States is featured. Each version of the expansion offers its own new mechanics to the game.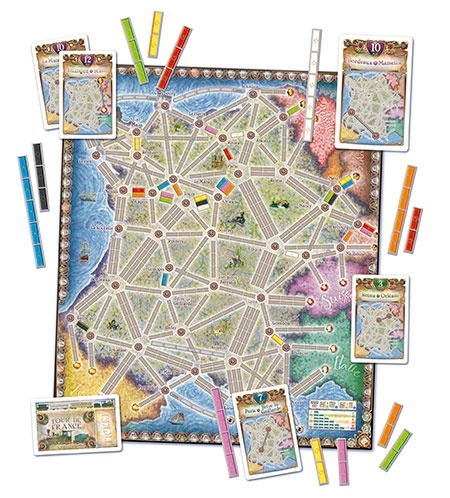 When using the French side of the board, players do not merely claim routes using their train cars. They must also "build" the tracks that make up those routes. Using a set of 68 Track Pieces, players create the routes across the map, determining for themselves which colors will be needed to claim each section of track.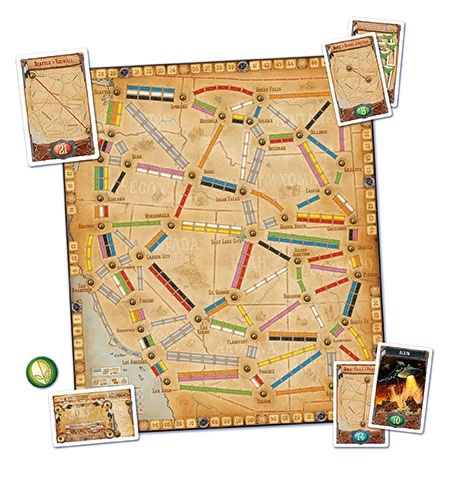 On the Old West side, players begin from their own "Home City," expanding their network of rail lines outward as they build their rail empire. If a player's network connects a city controlled by another player, however, they must share the points with their rival.
As an expansion, Ticket to Ride: France requires a copy of the base game to play (either Ticket to Ride or Ticket to Ride: Europe). The expansion includes 58 Destination Tickets, 2 Bonus cards, and 64 Track Pieces for use with the French board and 50 Destination Tickets, 2 Bonus cards, 40 White Train cars, 18 City Markers, and 1 Alvin the Alien Marker for use with the Old West board. The expansion supports 2 to 5 players for France or 2 to 6 players for the Old West. MSRP is $44.99.
Ticket to Ride: France will premiere at the Spiel game fair in Essen, Germany in late October, with a release into the U.S. in early November.
Days of Wonder recently released another country-specific title in the Ticket to Ride line earlier this summer: the stand-alone Ticket to Ride: Germany (see "New 'Ticket to Ride' Explores Germany").
Ticket to Ride continues to be a reliable seller in the market, claiming the #8 slot in ICv2's most recent "Top 10" list (see "Top 10 Hobby Channel Board Games--Spring 2017").