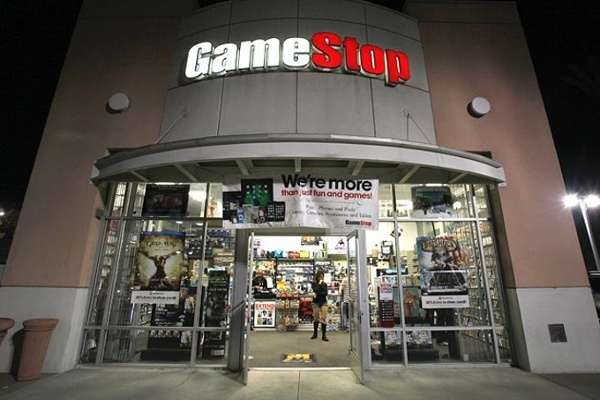 GameStop revealed in the conference call around its fiscal Q2 ended July 29 (transcript via
SeekingAlpha
) that it is the largest retailer of Funko's
POP! Vinyl
figures in the world, part of the chain retailer's aggressive move into the collectibles category to replace its declining packaged sales of downloadable video games.
The company reported that sales in its collectibles category were up 36.1%, to $122.5 million for the quarter, on track to hit its projected $650 to $700 million for the year. It once again called out
Pokemon
as one of its top collectibles brands (see "
GameStop Sees Q1 Growth Thanks to Switch, "Pokemon'
"), and this time added Marvel as a second property group that was driving sales. GameStop continued to open collectibles-only stores, as well as increasing the footprint of collectibles in its thousands of existing stores; it opened four ThinkGeek stores in the quarter, bringing its worldwide total of collectible stores to 99.
GameStop also announced that it has hired Janet Bareis, formerly of Walmart, as Senior Vice President of Collectibles, reporting to the CEO. Bareis has media and studio relationships, and 20 years of experience in the licensing, merchandising, and store assortment of collectibles, GameStop CEO Paul Raines said in the call.
GameStop revealed more of the basis for its move into collectibles. It sees the total market for collectibles passing the market for video games as early as next year, and finds strong demand among its customers. Half of its loyalty customers that purchase collectibles spend more money annually on collectibles than they do on video games, according to COO Tony Bartel.
The company has targeted 2019 as the year it wants to pass $1 billion in collectibles sales.
With help from collectibles and strong continued demand for the Nintendo Switch, GameStop had a solid quarter, with comp store growth of 1.9%, overall sales increases of 3.4%, and net earnings of $22.2 million.
GameStop was not the only packaged media retailer reporting big increases of collectibles sales this week. TWE (which operates fye stores) reported a 19% increase in what it calls its "lifestyle" categories for the quarter ended July 29. Its overall results were not as good, though, with a same store sales decline of 3.6% in the fye stores, and a loss of $5.6 million for the quarter.