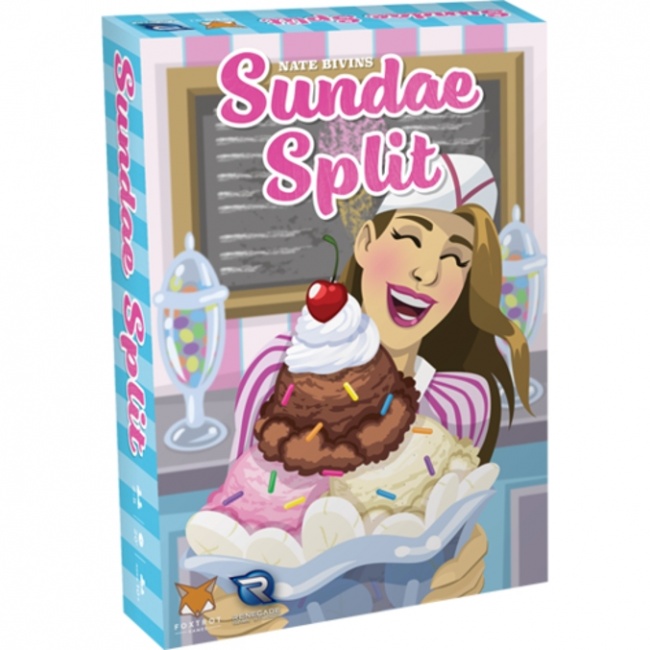 Renegade Game Studios is partnering with Foxtrot Games to see that players get their just deserts in
Sundae Split
, a new card game releasing in November.
Players try to build the best ice cream sundae from the topping cards presented, being careful to avoid the vegetables. One player splits ingredients into piles, but they must use strategy, as they are also the last player to pick a pile. The player who mixes the best collection of toppings and flavors for maximum points wins.
The box contains 68 ingredient cards (30 ice cream scoops, 9 vegetables, 29 toppings), 3 reference cards, a score pad, and a rulebook. The game is for 2 – 5 players, ages 10 and up, and plays in about 20 minutes. MSRP is $15.00.
Renegade will be releasing another dessert-based game in November (see "'Pie Town: Spies, Lies, and Apple Pies'").