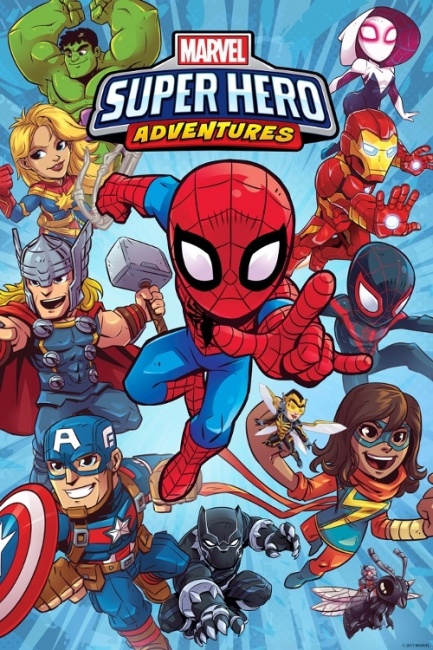 Hey Kids! Marvel!
Marvel is jumping into the kiddie pool with its new
Super Hero Adventures
program, a series of animated shorts aimed at preschoolers as well as early-reader chapter books. There will also be merchandise, according to
The Hollywood Reporter
, but no comics have been announced.
Each three-and-a-half minute animated episode will pair Spider-Man with another Marvel character, Thor, Hulk, Captain America, Black Panther, and Ms. Marvel, all redesigned into kid-friendly versions of their comic-book selves. Marvel has not announced when the episodes will start, or what platform they will run on. The chapter books will be published by Marvel Press, and the first one,
Deck the Malls,
featuring Spider-Man and Spider-Gwen, will be out this month. Three more are in the works.
The merchandise line will launch in October as part of "Marvel Mania," a big push of the Marvel brand in retail stores.
Marvel's program is reminiscent of DC's
Super Hero Girls
, which launched two years ago (see "
DC Launches 'DC Super Hero Girls' Universe
"), although Marvel's does not focus exclusively on girls.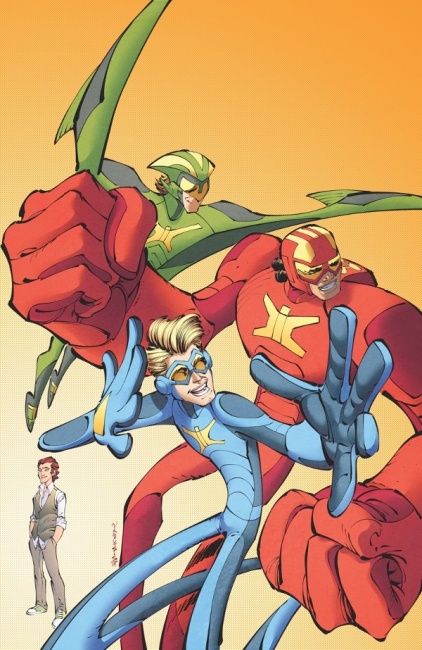 Stretch Armstrong Comics
: One of the big announcements at Comic-Con International in San Diego was that Netflix is making a 26-episode series based on the toy figure Stretch Armstrong, which debuted in the 1970s and is currently owned by Hasbro (see "
'Stargate, 'One Piece,' 'Runaways,' 'Stretch Armstrong,' 'Happy'
"). Now
The Hollywood Reporter
has the news that IDW Publishing will produce a Stretch Armstrong comic,
Stretch Armstrong and the Flex Fighters.
The comics will be set in the same world of the show but the stories will stand alone. Kevin Burke and Chris "Doc" Wyatt, the executive producers and head writers of the Netflix series, will write the comic, and Nikous Koutsis (
Savage Dragon
) will be the artist. The first issue will launch in January.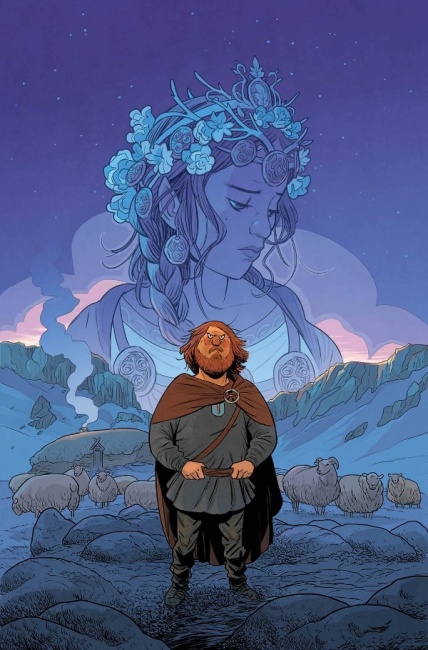 New Henson Storyteller Series:
BOOM! Studios and the Jim Henson Company announced a new four-issue limited series,
The Storyteller: Fairies,
a followup to its three previous
Storyteller
series. Like Henson's 1987 television series
The Storyteller,
the comics feature a narrator telling folk tales to his talking dog. Like BOOM!'s other Henson properties,
The Storyteller: Fairies,
which will launch in December, will be published under the Archaia imprint (see "
Archaia and Henson Forge Deal
"). The first issue will include an Icelandic fairy tale by Matt Smith (
Barbarian Lord
) and will have covers by Smith and Sas Milledge (
Mimon
). Subsequent issues will feature work by Benjamin Schipper (
Cap'n Rex & His Clever Crew
), Tyler Jenkins (
Grass Kings
), and Celia Lowenthal (
The Saga of Gisli the Outlaw
).
Welcome to the Hotel Transylvania:
Business Insider
reports that Jazwares has acquired the license to make a line of Hotel Transylvania toys, based on the animated feature film; the toys will launch in summer 2018, shortly before the release of
Hotel Transylvania 3.
Papercutz will release its first
Hotel Transylvania
graphic novel later this month.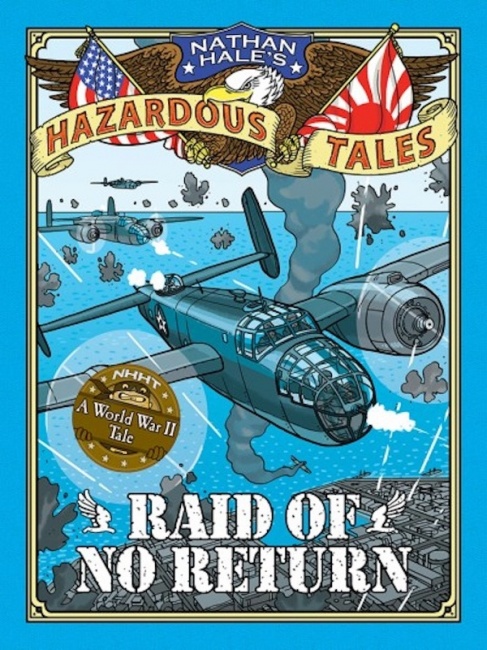 Incoming:
Some promising titles to look out for in the September
Previews
catalog:
Nathan Hale's Hazardous Tales: Raid of No Return
is the latest volume in Hale's Eisner-nominated series of middle-grade graphic novels. Each book presents a different topic in American history in a cheeky but accurate fashion that has strong appeal for this age group;
Raid of No Return
is the story of the Doolittle Raid of World War II.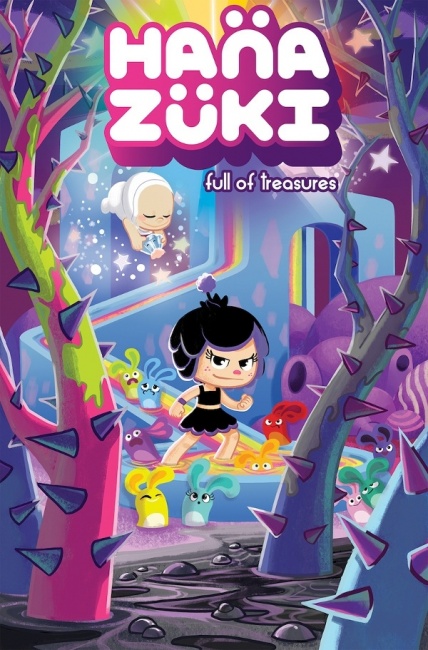 IDW Publishing has scheduled its first Hanazuki graphic novel,
Hanazuki: Full of Treasures,
for a January release; the 72-page hardcover includes adaptations of the first three episodes of the animated series (see "
Hanazuki Comic Series Is 'Full of Treasures'
").
Publishers Weekly
reports that Abrams will publish Hanazuki chapter books as well as a guidebook and a sticker book.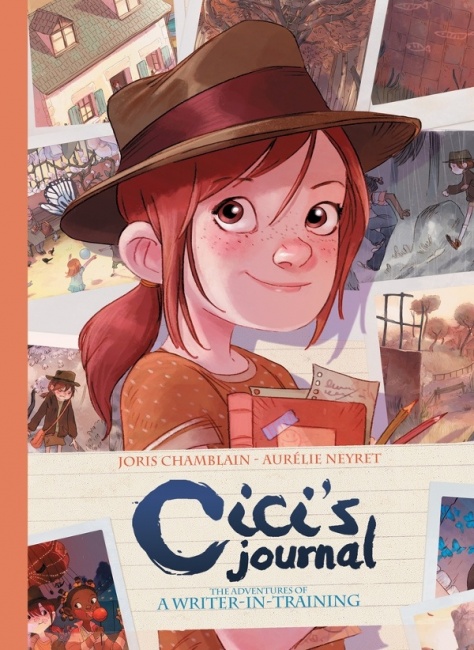 And finally, First Second has a new middle-grade graphic novel,
Cici's Journal,
which features a girl who wants to be a writer and a mysterious old man who piques her curiosity. As the title suggests, the book is a mix of comics and journal formats.