Koyama Press has rolled out its announcements for Spring 2018, which will be its biggest season ever in terms of page count. While Koyama is a small press, publisher Annie Koyama has an eye for excellence, and their backlist includes work by Michael DeForge, Eleanor Davis, and other well-known creators - some of whom published their earliest work at Koyama Press. The Spring 2018 selections include a half-dozen works by veteran creators and those who are just hitting their stride; all these books are scheduled for release in May 2018.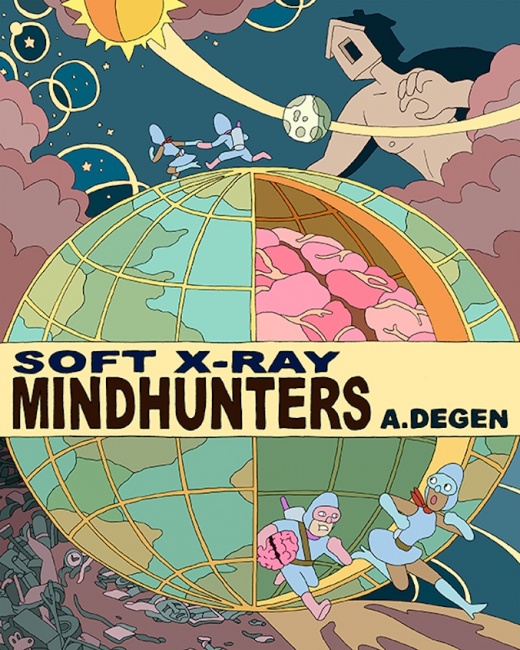 The new season kicks off in May with A. Degen's
Soft X-Ray/Mindhunters,
Degen's brightly colored art deftly blends the everyday and the fantastical into a surreal story of dreams, despots, and thieves of thought. This comic has an updated "ligne claire" look (think Rich Tommaso on acid, or Dilraj Mann toned down a bit) and a fantasy-themed premise; Degen recently showed off some (NSFW) samples on
Tumblr
so you can get a taste. The book will be a full-color, 392-page paperback with an 8" x 10" trim size; MSRP is $29.95.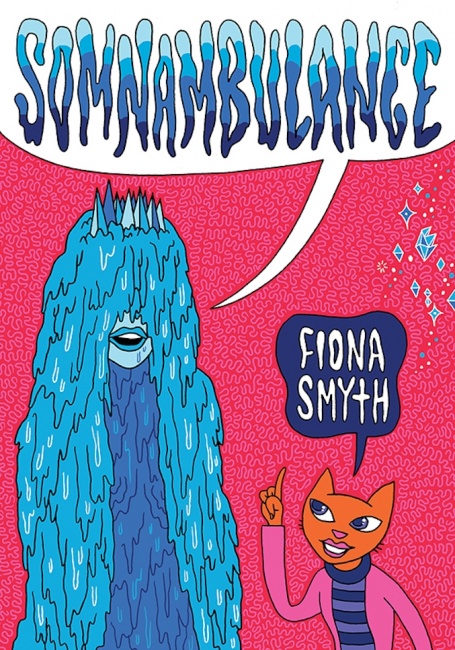 Somnambulance
is another hefty tome, a collection of 30 years worth of comics about sex, dreams, and doodling by Canadian artist Fiona Smyth. Smyth's comics have a feminist slant, a cheery outlook, and medieval illuminator's horror of empty space—she fills every inch of the page with fantastic figures and decorative patterns. Smyth is the creator of the graphic novel
The Never Weres
(Annick Press, 2011) and the illustrator of the children's book
Sex Is a Funny Word,
and her comic
Fazooz
ran in
Vice
for eight years; her graphic novel You can see some examples of her work on her
blog.
Somnambulance
will be a 368-page paperback in color and black and white, with a 7" x 10" trim size; MSRP is $29.95.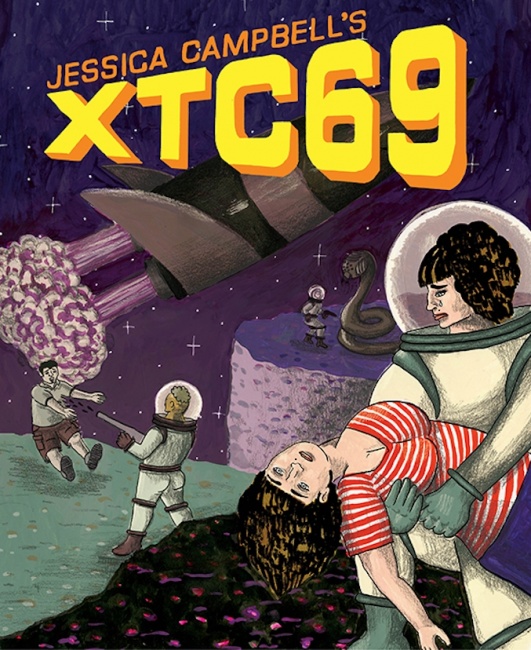 Jessica Campbell sends up science fiction in
XTC69,
a story about women on the all-female planet of L8DZ N1T3 searching for guys to keep the species going. Commander Jessica Campbell and he crew stumble on the last human left on earth -another Jessica Campbell - and they thaw her out and bring her along. Koyama Press published Campbell's
Hot or Not: 20th-Century Male Artists
last year, and
XTC69
looks like it will be another irreverent book in the same vein. This will be a black and white trade paperback, 120 pages, with an MSRP of $12.00.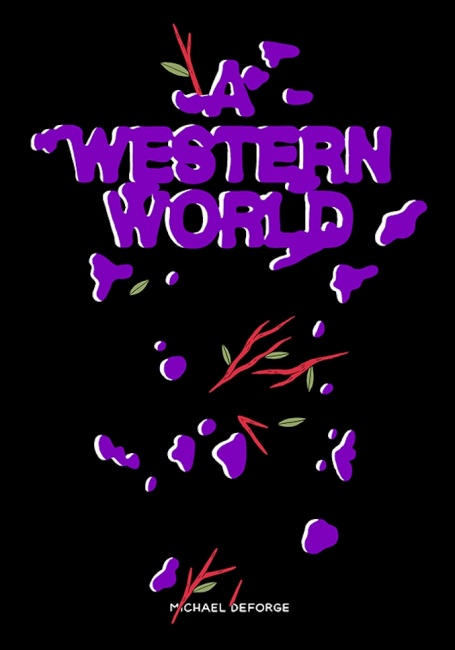 Michael De Forge is one of the most critically acclaimed art-comics creators of the current scene, and Koyama Press has been publishing his work since 2010. He's the creator of the anthology series
Lose
and the graphic novels
Ant Colony, First Year Healthy,
and
Big Kids
(all published by Drawn and Quarterly), and now he's back at Koyama Press with
A Western World,
a collection of short stories. The book will be a 152-page, full-color paperback with an MSRP of $22.95.
Michael Comeau's
Hellberta,
a very Canadian riff on the comics character Wolverine, won the Dough Wright Award for experimental comics in 2012, and his latest work,
Winter's Cosmos,
is still in the experimental vein: It's a sci-fi story that pits a handful of humans against the vastness of space, told in style that mixes collage and fotonovela. The 304-page black-and-white paperback will have an MSRP of $20.00.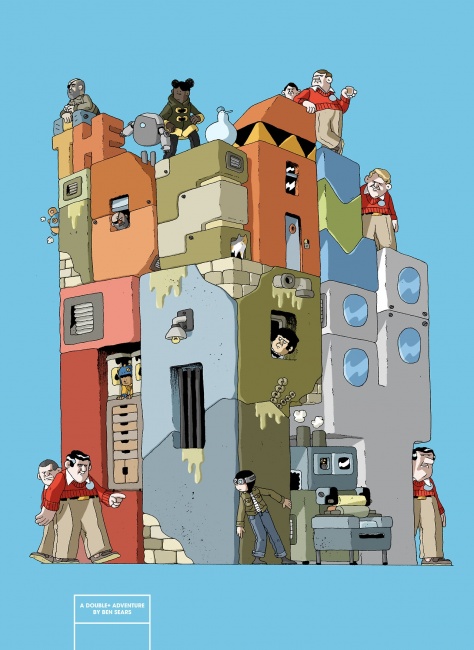 Ben Sears's
The Ideal Copy
rounds out the list with an all-ages adventure story starring his Double+ characters. In the previous volume,
Night Air
(Koyama Press, 2016), Plus Man and his robot sidekick Hank were searching for a special alloy in a haunted castle. In
The Ideal Copy
they go job hunting and up working at a fancy hotel - and encountering a gang of counterfeiters. Sears draws in a modernistic but easy-to-read style; you can get a look at an earlier Double+ comic on the
Study Group
site.
The Ideal Copy
will be an 88-page, full-color paperback with an MSRP of $12.00.