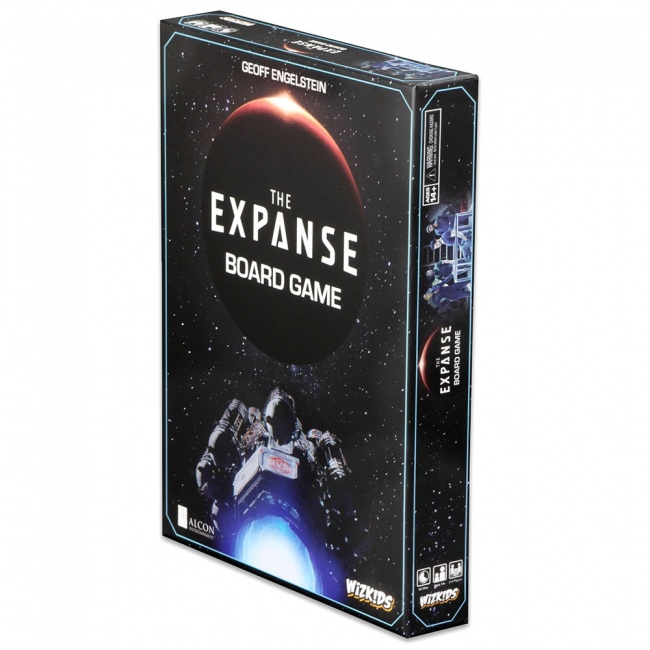 WizKids has released images and additional information on its board game adaptation of the popular Syfy space opera TV show
The Expanse.
The game was originally announced in February (see "WizKids Heads for 'The Expanse'") with a planned release of June. MSRP is $49.99, which has not changed since the initial announcement. The new release date is listed as October 4.
Players take control of one of the feuding forces of humanity: Earth's UN forces, the military of Mars, the O.P.A. Belter rebels, or the mysterious Protogen Inc. corporation. Each faction has special abilities. The goal is to spread their faction's influence throughout the solar system, positioning themselves on important Bases utilizing the characters and events of The Expanse universe – including the crew of the Rocinante.
The box includes Influence Cubes, Fleet tokens, player mats, action cards, Tech cards, tokens, a board, and rules.
See more images in the gallery below!
BOOM! Comics just announced a comic prequel to the show, releasing in February (see "'The Expanse' OGN"). Green Ronin also plans a role playing game adaptation of the game next year (see "James S. A. Corey's 'The Expanse' Gets RPG Adaptation"). The third season of the show will air in 2018.