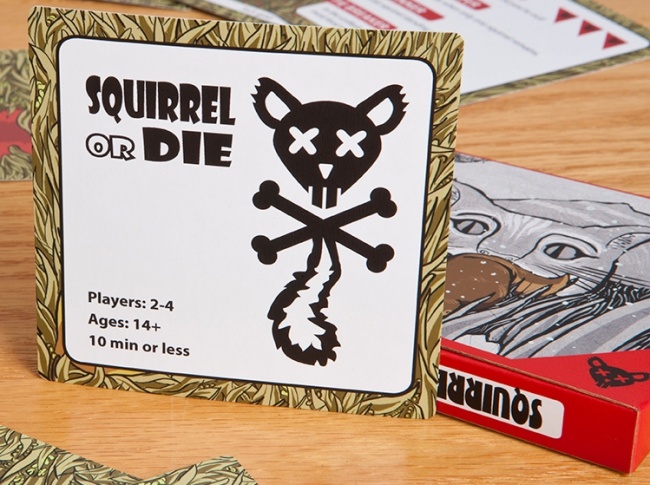 The quirky little card game of squirrel survival,
Squirrel or Die
, will see nationwide distribution thanks to a deal between publisher Fight in a Box and Atlas Games.
Squirrel or Die is a seven-minute long game about squirrels trying to survive the winter. The first part of the game simulates the autumn months, when squirrels race to find suitable hiding places for their food stores. In the second half, representing winter, the squirrels must feed themselves with the goods they have "squirreled away" in the autumn. The squirrel that can survive the longest wins the game.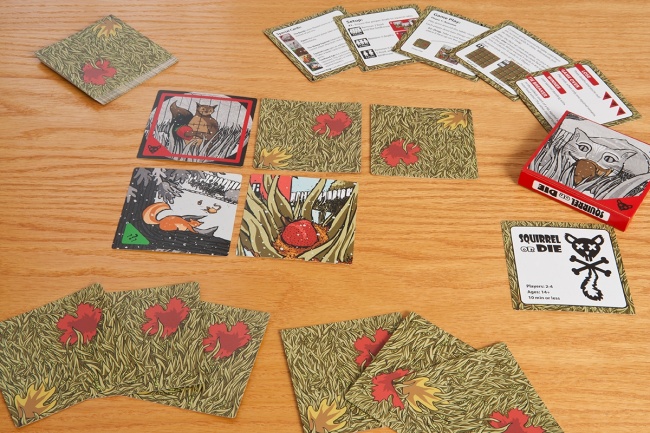 Created by Seppy Yoon,
Squirrel or Die
was originally published in 2014 by Fight in a Box in a version that featured wooden tiles. Yoon has updated the game with a new version, replacing the wooden tiles with large-format cards illustrated by Graham Judd. The new, illustrated version of the game will have an MSRP of $10.00. It is intended for 2 to 4 players, ages 8 and up, and takes about 7 minutes to play.
Atlas Games will manage distribution of the game as well as Fight in a Box' other title, End of the Line.