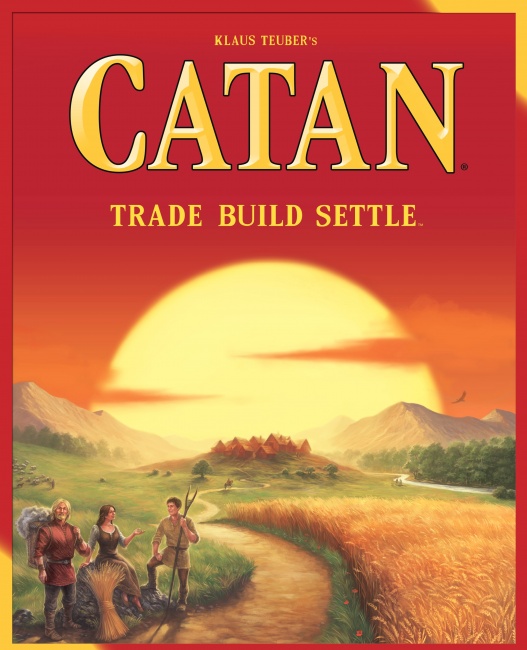 Perennial board game hit
Catan
is one step closer to a film adaptation, as Sony Pictures enters negotiations to acquire the rights,
Variety
is reporting.
Producer Gail Katz (The Perfect Storm, Air Force One, In the Line of Fire) acquired the movie and TV rights for the Catan property in 2015 (see "'Catan' Movie, TV Rights Acquired"). Blaise Hemingway, whose writing credits include Ugly Dolls and Untitled Playmobil Movie (both in pre-production), will pen the script. The production team will include Dan Lin and Jonathan Eirich; Columbia's Andrea Giannetti will oversee the project.
"We're excited to be working with Sony to bring the iconic world of Catan to life," Katz said. "As huge fans of the game, we're struck by the endless possibilities of stories that it could inspire. It's not every day that you have the opportunity to work in a world beloved by millions of people, and expand its story for the screen."
Klaus Teuber's classic game, originally called The Settlers of Catan, was released in 1995, and has won many awards, including the 1995 Spiel des Jahres. It spawned multiple expansions and sequels, including most recently Catan – Seafarers Scenario: Legend of the Sea Robbers (see "Campaign Play Introduced to 'Catan'") and A Game of Thrones Catan: Brotherhood of the Watch (see "Fantasy Flight Combines 'Catan' with 'Game of Thrones'"). The game has sold more than 25 million copies, and has been translated into 38 languages. Asmodee North America acquired the English language rights from Mayfair Games in 2016 and spun the brand off into its own studio (see "ICv2 Interviews Catan Studio CEO Pete Fenlon").