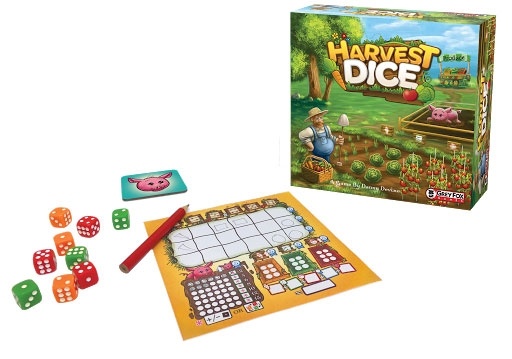 Grey Fox Games will be premiering its new dice drafting game
Harvest Dice
at the
Spiel
fair in Essen Germany next week. The game will release into the trade a few weeks after the show.
In Harvest Dice, the players are vegetable farmers trying to maximize the value of their fields by "planting" dice chosen from a central shared pool. Crops are planted in the matching numbered row, but identical plants must be planted next to each other. Any dice that cannot be planted must be feed to the pig, which in turn can grant dice-altering abilities to the player.
At the end of each round, the last unplayed die determines which crop has an increase in value, which determines the score at the end of the game. The game ends when any player fills their garden or their pig cannot eat any more vegetables.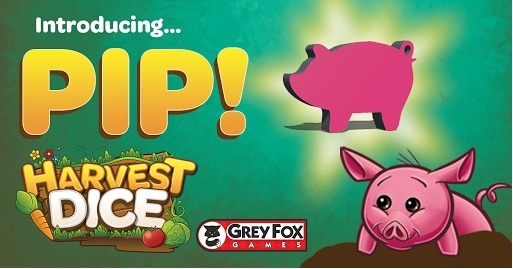 Harvest Dice
comes with 9 dice, 2 score pads, 4 pencils, and a start player marker shaped like a pig. Grey Fox had a contest to name their little "start pig," with fan Scot Duvall submitting the winning entry: "Pip."
Harvest Dice
was created by Danny Devine (
Topiary
), and is intended for 2 to 4 players, ages 8 and up. Games take about 30 minutes. MSRP is $14.99.
Last month, Grey Fox announced a partnership with Polis publisher Board & Dice to bring that company's games to the U.S. (see "Grey Fox, Board & Dice Team Up").