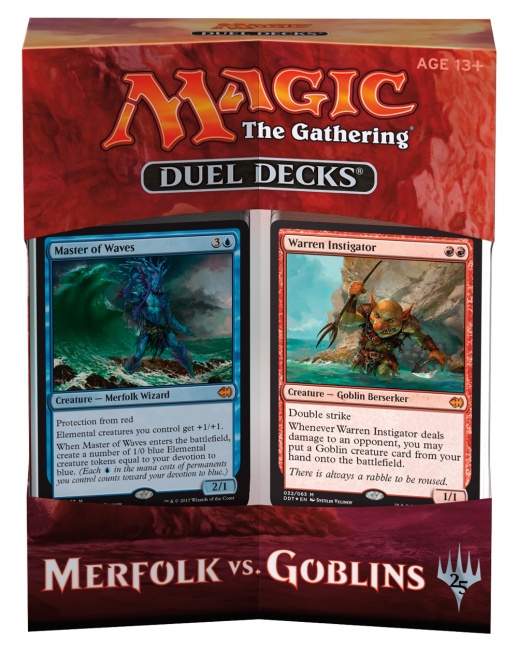 Wizards of the Coast has unveiled the cover art for the
Magic: The Gathering Duel Decks - Merfolk vs. Goblins,
which releases on November 10.
This new set of
Duel Decks
includes two ready-to-play, 60-card decks that revolve around a specific theme, in this case, the wily but reckless goblins and the cunning merfolk. MSRP is $19.99.
The
Ixalan
Booster
and
Planeswalker Decks
were released at the end of September (see "
Preview: 'Magic: The Gathering - Ixalan'
"). Several releases including
Iconic Masters, Explorers of Ixalan
and
From the Vault: Transform
will be released before December.
See Gallery below for deck art!