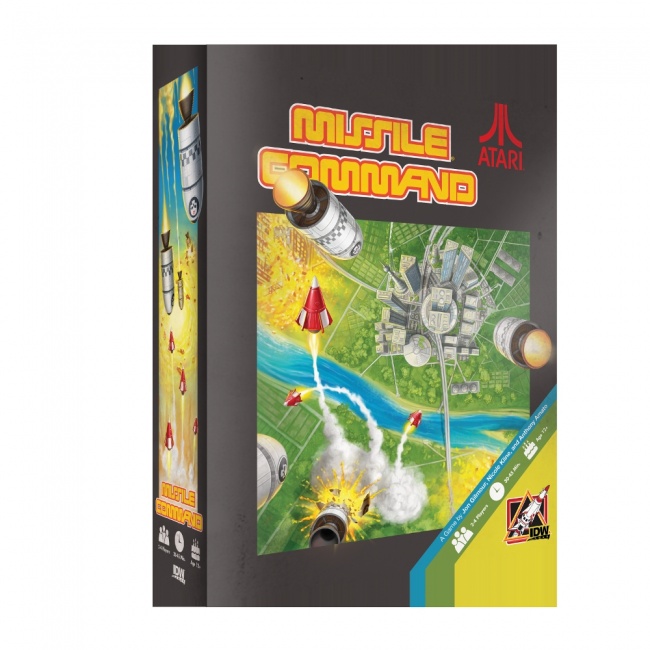 IDW Games will release a new adaptation of the classic Atari video game
Missile Command
for the tabletop in March 2018.
Designed by Jon Gilmour and Violet Hargrave, the game is illustrated by Denis Martynet and Jamie Keddie. Players are leaders of powerful nations teetering on the brink of war. Diplomacy is key to defusing the tensions, but so is planning and procuring armaments. Alliances are fragile, and it may be more productive to betray allies than fight enemies, in the service of the people, of course.
The box contains 40 city tiles, 6 planning boards, 6 city boards, 6 player screens, 48 1GDP tokens, 30 5GDP tokens, 24 10GDP tokens, 10 20GDP tokens, 26 shield tokens, 40 score tokens, 20 interceptor tokens, 120 missile cubes (20×6 colors), and a rulebook. The game is for 3 – 6 players, ages 14 and up, and plays in 30 – 45 minutes. MSRP is $39.99.
IDW Games partnered with Atari Interactive to produce a line of tabletop games last spring (see "IDW Games Powers Up with Atari"). The first game in the series, Centipede, released this fall.