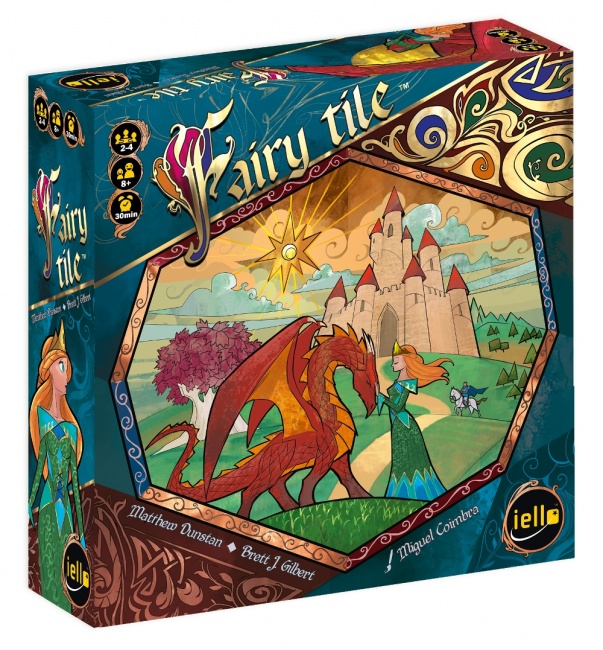 Iello will release the whimsical tile laying and character placement family game
Fairy Tile
in February.
Designed by Matthew Dunstan and Brett J. Gilbert, the duo behind Elysium, Pyramids, and Costa Rica, Fairy Tile is a landscape placement game where players craft a unique fairy tale by laying tiles or moving characters. On their turn, a player can either add a new tile to the Kingdom (mountains, forests, plains), or move a character figurine (princess, dragon, knight). Will the princess and knight meet secretly in the woods? Will the knight face the dragon in the mountains? Each character is looking for their happy ending, how will this game turn out?
The box contains 15 location tiles (different fronts and backs), 3 starting tiles with [1], [2], and [3] symbols, 12 regular tiles, 3 character figurines: princess knight dragon, 36 page cards, 4 player aid cards, 4 magic tokens, and a rulebook. The game is for 2 – 4 players, ages 8 and up, and plays in 30 minutes. MSRP is $29.99. The game will release to brick and mortar stores on February 8, and February 22 online.
See multiple game images in the gallery below.