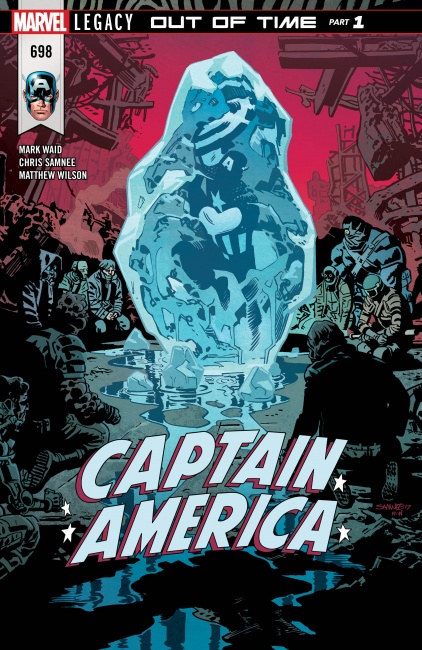 Marvel has released a teaser image for
Captain America
#698 that sees Steve Rogers back in the deep freeze in February.
Following up on the Marvel Legacy "Home of the Brave" story written by Mark Waid and drawn by Chris Samnee, the ongoing creative team puts Cap on ice -literally. The new "Out of Time" storyline will launch on February 7. Steve Rogers wakes to a brave new world, and he'll have to assemble a new Howling Commandos unit to help secure his freedom. It all builds to a major battle in issue #700.
Marvel has been teasing several 2018 events this month (see "Wolverine Returns, A Wedding, Infinity").