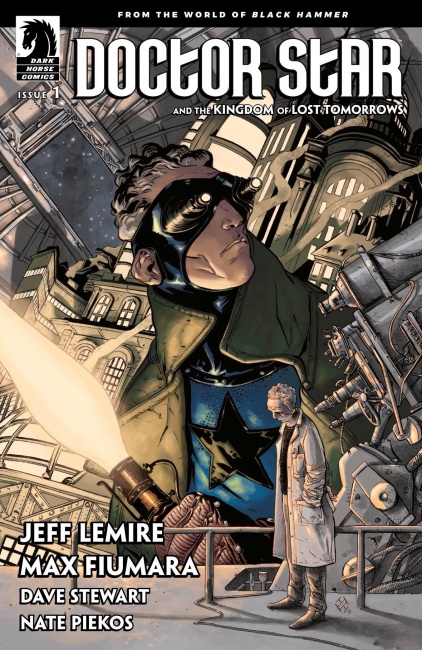 The universe encompassing Jeff Lemire and Dean Ormston's Eisner Award-winning series
Black Hammer
is expanding, this time with a spinoff series headlined by Doctor Star.
Written by Lemire and drawn by Max Fiumara (Abe Sapien), Doctor Star & The Kingdom of Lost Tomorrows is a dual-narrative story that follows the aged crime fighter Doctor Star. Star wants badly to reconnect with his son, hoping he can one day pass the torch to him. The story also looks at Doctor Star's WWII-era origin and his key role in the lives of some of the universe's greatest heroes.
The four-issue miniseries launches on March 7.
Black Hammer Volume 1: Secret Origins is a top pick on Amazon's graphic novels list for the year (see "Amazon's Best Graphic Novels - 2017") and the series won the Eisner Award for Best New Series (see "'Saga' Stands Out at the 2017 Eisners"). The first spinoff miniseries, Sherlock Frankenstein and the Legion of Evil, launched in October (see "Jeff Lemire's 'Black Hammer' Spawns Spin-Offs").Black Hammer will return in 2018 with The Age of Doom (see "More 'Black Hammer' in 2018").