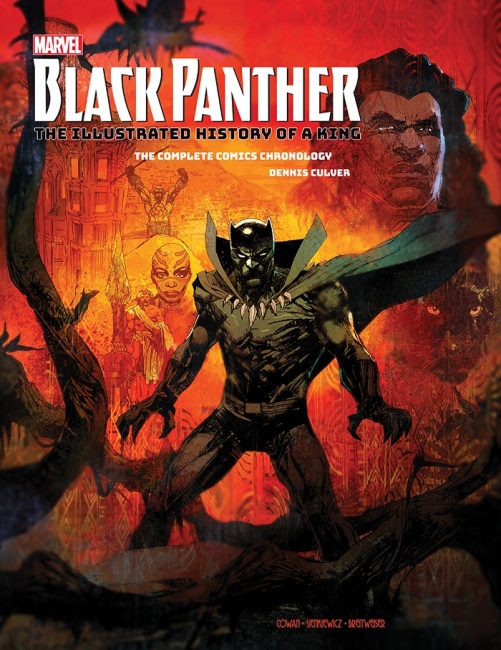 A new art book will celebrate the King of Wakanda. Insight Editions'
Marvel's Black Panther: The Illustrated History of a King
is written by Dennis Culver (
Edison Rex
). The 184-page deluxe hardcover will be available starting January 9 for an MSRP of $45.00.
The cover of the volume features new artwork of Black Panther from Denys Cowan and Bill Sienkiewicz. The Illustrated History of a King looks at the more than 50-year history of one of the earliest black comic book characters and includes concept art, sketches, and interviews with many of the creators who worked on the iconic character.
The release comes in advance of the February 16 bow of the standalone Black Panther film (see "Kinetic New 'Black Panther' Trailer and Poster").
The second volume of the ongoing series from Marvel, Black Panther: A Nation Under Our Feet, was named one of Amazon's top graphic novels for 2017 (see "Amazon's Best Graphic Novels - 2017"). Marvel also will be releasing a new miniseries in January (see "'Rise of the Black Panther' Miniseries") and several collections will hit the shelves ahead of the movie (see "Marvel Stocks up on 'Black Panther'").
Click on the Gallery for preview images from The Illustrated History of a King.