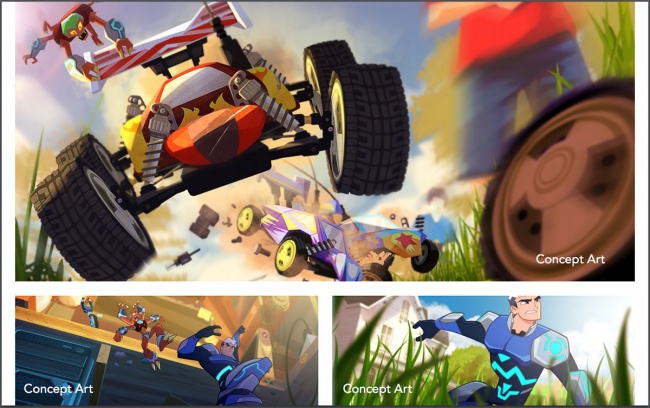 Hasbro Studios has begun rights sales for a new animated
Micronauts
series. The series will begin production in 2018 and debut in 2019 according to a marketing piece for the studio The series will target 6- to 11-year-old viewers and consist of 26 22-minute episodes.
In the series, the Micronauts will ally with teenager Cameron Ruck in their pursuit of the evil Baron Karza.
Paramount is working on a feature film for the miniscule space explorers, currently slated for an October 16, 2020, debut (see "'Dungeons & Dragons' Film Moves To Paramount, Gets Date").
IDW holds the comic book rights to Micronauts and other corners of the Hasbro universe. The publisher recently brought together the Micronauts, G.I. Joe, Rom, M.A.S.K.: Mobile Armored Strike Kommand, Action Man, and the Transformers in the First Strike crossover event (see "'First Strike' Hasbro Crossover").