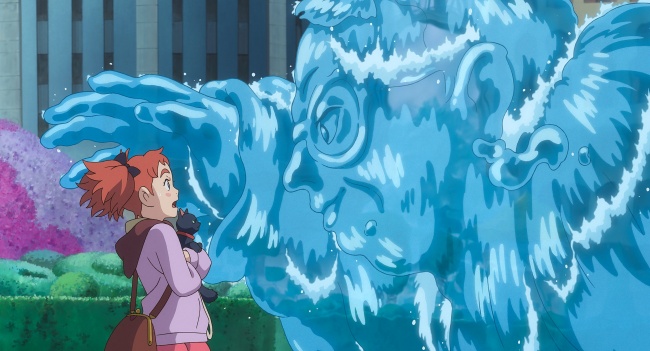 Studio Ponoc has unveiled the opening scenes from Studio Ghibli alum Hiromasa Yonebayashi's new animated feature film,
Mary and the Witch's Flower
.
The film is based on Mary Stewart's The Little Broomstick. In the film, a young girl named Mary discovers a magic flower and flying broomstick in the forest. She soon finds herself whisked off to a mysterious school of magic, where she must risk her life to set things aright. Kate Winslet (Titanic, Divergent), Jim Broadbent (Game of Thrones), and Ruby Barnihill (The BFG) lend their voices to the English-language version.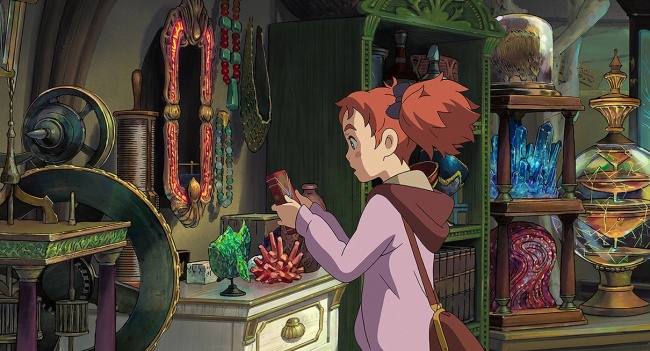 Mary and the Witch's Flower
will be in theaters on January 19, but Fathom Events will premiere the film and an interview with the filmmaker in select locations on January 18. The English-dubbed version will air at 7:00 p.m. local, and the subtitled version will air at 8:00 p.m. local. Locations and tickets can be obtained from the Fathom Events website.
An Academy-Award nominee, Yonebayashi was an animator on Spirited Away, Howl's Moving Castle, and Ponyo. He directed The Secret World of Arrietty (see "Biggest Anime Release Of The Year In May") and When Marnie Was There (see "Studio Ghibli To Adapt 'When Marnie Was There'").