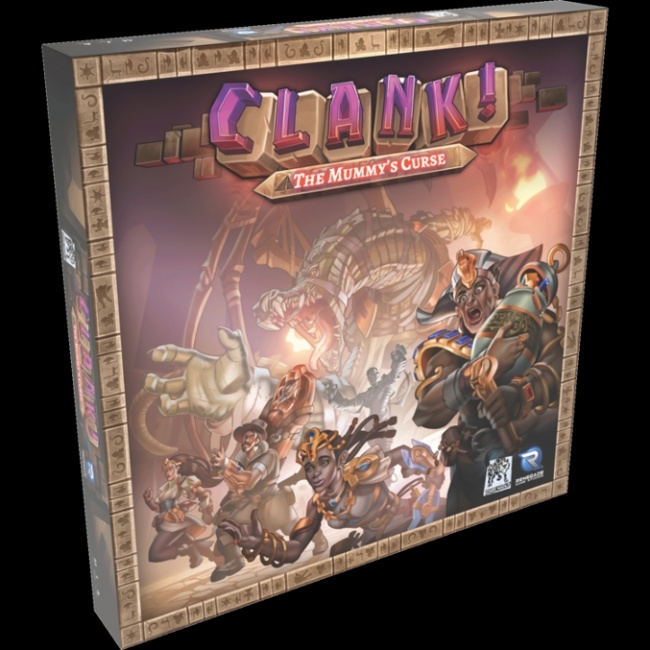 Renegade Game Studios and Dire Wolf Digital will release a new expansion for
Clank! A Deck Building Adventure'
in March
[
Editor's note: Renegade changed official release to April 4 on 3/26/18].
Clank! The Mummy's Curse
introduces a new pyramid-themed board with new monsters and challenges to face. The expansion adds a wandering mummy who spreads a curse on those attempting to steal treasure from the pyramid. The treasure has also attracted a dragon, the fearsome Croxobek.
Clank!
and
Clank! In! Space!,
co-published with Dire Wolf Digital, have collectively been Renegade's most successful franchise over the past year. This adds a second expansion to the base game released in 2016. The first expansion,
Sunken Treasures
, was released last March (see "
Renegade Reveals First 'Clank!' Expansion
"). Renegade also released a new stand-alone game,
Clank! In! Space!,
last fall (see "
In Space, No One Can Hear You… Clank!
").
Clank! The Mummy's Curse
is for 2-4 players 12 years old and up, and plays in 30-60 minutes.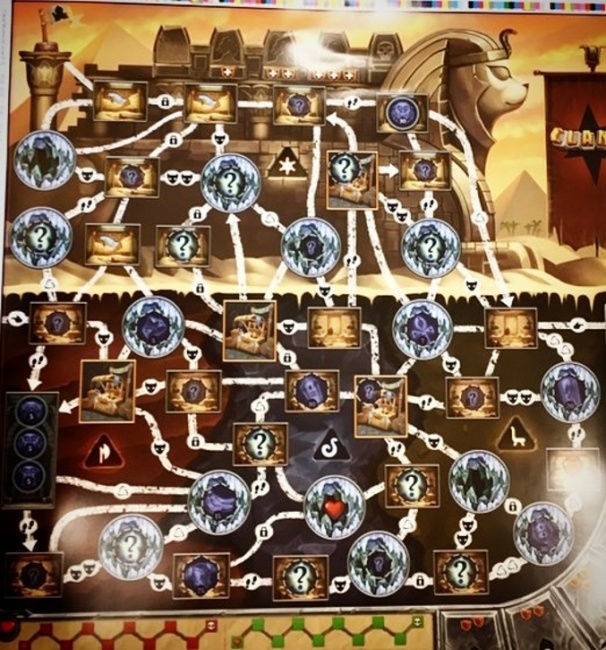 Box contents include 1 Double-sided Game Board, 40 Dungeon Deck cards, 2 Ankh tokens, 1 Dragon Marker, 1 Mummy Card, 1 Pyramid Die, 1 Mummy Marker, 2 Major Secrets, 2 Minor Secrets, 1 Supreme Monkey Idol, 1 Market Board, 24 Curse Tokens, and Rules Sheet.
Click Gallery below for full-size images!