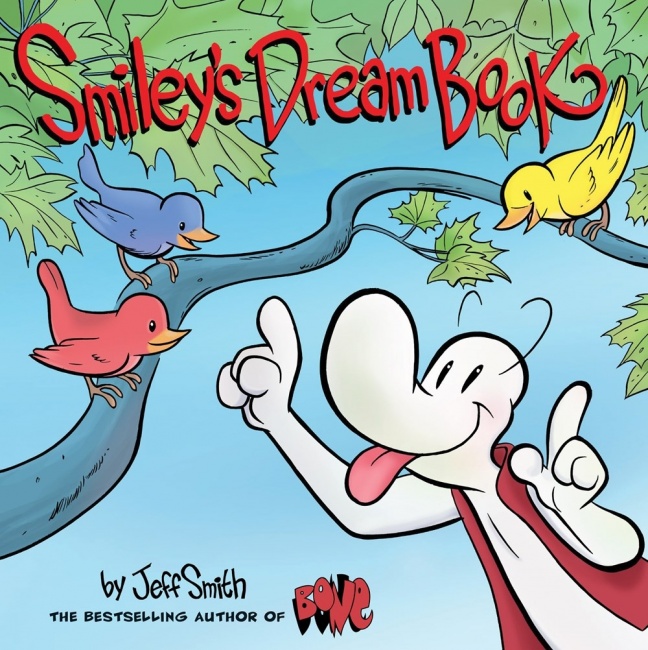 Scholastic Books' Graphix imprint will release Jeff Smith's
Smiley's Dream Book,
a preschool graphic novel set in the world of his award winning
BONE
series, on July 31.
Cartoon Books announced the picture books for young readers at San Diego Comic-Con (see "Jeff Smith Is Writing Two 'Bone' Picture Books"). Smiley's Dream Book is a colorful 40-page hardcover picture book following Smiley Bone on a walk through the woods. He encounters some friendly birds and listens to them sing. When the birds decide to fly away, Smiley finds a way to travel with them. MSRP is $17.99.
Smith's Bone series has more than 7.4 million copies in print, and has won more than 40 awards including 10 Eisner and 11 Harvey Awards. Cartoon Books released BONE: CODA 25th Anniversary Special in 2016 (see "New 'Bone' OGN Arriving").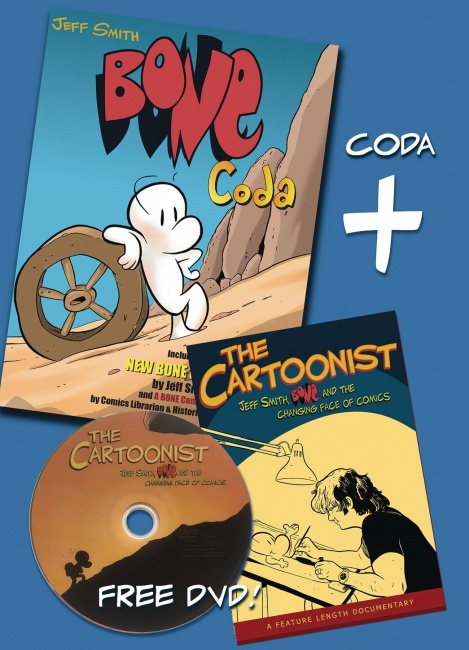 Cartoon Books will also be releasing a limited-edition version of the book,
BONE: CODA – Behind the Scenes Bundle
, packaged with a DVD of the Emmy Award-winning documentary
The Cartoonist: Jeff Smith, Bone, and The Changing Face of Comics!
on April 25. MSRP is $14.95.