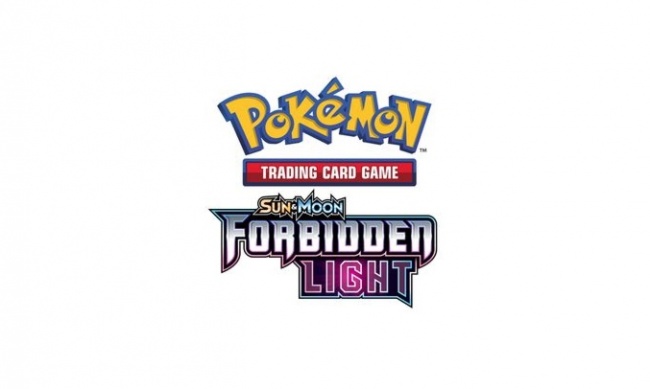 The
Sun & Moon
series continues with the
Forbidden Light
expansion set coming to the
Pokemon Trading Card Game
on May 4.
The Forbidden Light expansion reveals a new power in the Pokemon world, as Necrozma transforms into Ultra Necrozma-GX, and the other Pokemon must decide whether to join Necrozma or oppose it. In addition to Ultra Necrozma-GX, the set will feature other GX characters, including Lucario-GX, Greninja-GX, Zygarde-GX, Yveltal-GX, and Naganadel-GX, as well as Volcanion and Arceus. Altogether, the set will include more than 130 cards, with 5 Prism cards, 8 Pokemon-GX cards, 6 Ultra Beast cards, 15 Trainer cards, and 2 Special Energy cards.
The heart of the expansion will be the 10-card booster packs, packaged in 36-pack display boxes, and Theme Decks, packaged 8 to a display. Boosters will also be available in sleeved, three-booster blister pack, and check lane blister pack formats.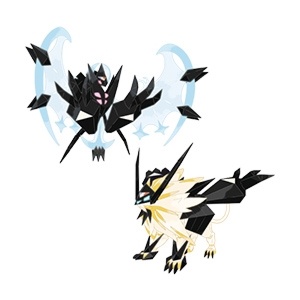 Necrozma will also be the focus of the new
Dusk Mane Necrozma
and
Dawn Wings Necrozma
Premium Collections
. Each collection comes with two all-new foil promo cards, a foil oversized card, a figure, and a pin featuring the character, plus 5
Pokemon
booster packs and a code for the online game.
A Forbidden Light Elite Trainer Box will also release on May 5. Each Elite Trainer Box includes 8 Forbidden Light boosters, 65 card sleeves with an image of Ultra Necrozma on the back, 45 Energy cards, a player's guide to the expansion, 6 damage counter dice, 1 coin-flip die, 3 acrylic markers, a collector's box with 4 dividers, and a code for the online game.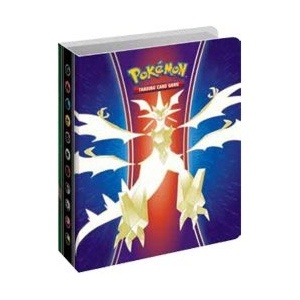 Collectors can keep their cards in the
Forbidden Light Collector's Mini Album Portfolio
, which can hold 60 cards and comes with a
Forbidden Light
booster pack.
Forbidden Light follows April's Sun & Moon Trainer Kit and Legends of Johto GX Premium Collection (see "'Alolan Sandslash & Alolan Ninetails' Plus 'Legends of Johto GX'").