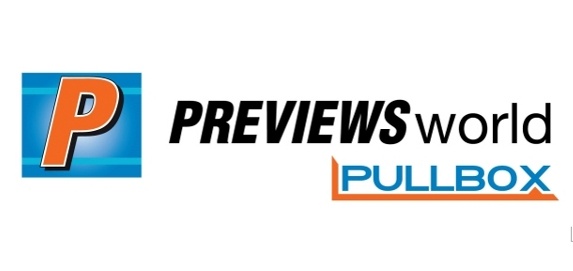 Diamond Comic Distributors has announced that it will launch PREVIEWSworld Pullbox, a new online pull-and-hold service based on the company's PREVIEWSworld website, this spring. The new service will allow consumers to place online orders with their local comic shop, and assist the retailer in managing and processing those orders.
From Diamond's consumer website, PREVIEWSworld, consumers will be able to:
Manage monthly comic subscriptions and preorders from Previews, Diamond's monthly preorder catalogue.
Search Diamond's complete database and place special orders from it
Keep a Wishlist and send it to their store
Sync orders with their local comic shop, powered by Comicshoplocator.com
See orders arriving at their local comic shop for the coming weeks
New services offered to retailers in conjunction with the service include:
Set individual store ordering requirements, guidelines, and dates for their Pullbox customers
Via the Diamond Retailer Services website

Approve Pullbox customers
Get new order alerts
Synch with online orders, or export orders to POS software

Via ComicSuite, Diamond's Microsoft RMS-based POS software

Manage new pull-and-hold customers
Integrate orders for approval and ordering
The service will be free to consumers; retailer pricing has not yet been announced.

Diamond's new service comes as comiXology is ending its Pull List service for consumers and retailers, which has been available since the earliest days of the company. The shut-down was announced in 2017 and is slated to take effect next month.