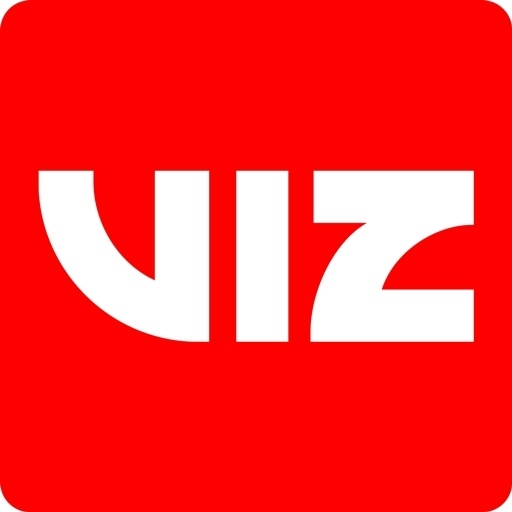 We talked to VIZ Media Senior Director of Sales and Marketing Kevin Hamric and Senior Director of Marketing Candice Uyloan about the state of the manga market, VIZ sales, the hot properties and what's driving sales, and what to look forward to in 2018.
Hamric told us that VIZ manga sales grew again in 2017, with growth in every channel except the comic stores, which he attributed to the decline in store visits to that channel. Asked about trends within the manga market, he referred to the article published on manga trends on ICv2 this week (see "
Manga Trends in 2017
"). "Everything you wrote today was right on the money," he said. "I don't know how much more we're going to add to what you posted today."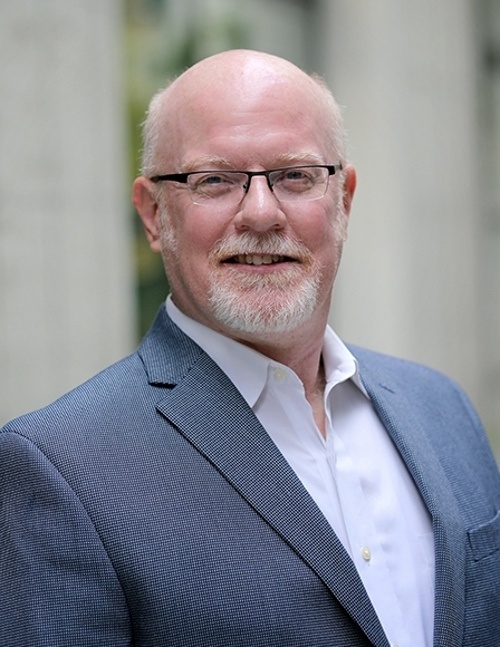 VIZ continues to dominate the manga space, especially in bookstores, Hamric told us. "VIZ is still holding the lion's share of the market for the manga subcategory," he said. "We're still the number one in units sold in the graphic novel category [in bookstores]. 2017 carried over what happened in 2016, thanks to our strong series, such as
One‑Punch Man
,
Assassination Classroom
,
My Hero Academia
,
Death Note
. Even going back into the backlist,
Naruto
is still performing extremely well."
Asked about the weakness in the comic store channel and the return of the manga section in
Previews
(see "
Diamond Revamps 'Previews'
"), Hamric said the company continues to work on improving sales through Diamond. "We just attended ComicsPRO this past weekend in Portland, and had some lengthy discussions with Diamond and some of the bigger retailers that attended. We're working on some opportunities with them. Diamond is rolling out a couple of new initiatives and programs. One you mentioned today, the changes in
Previews.
We're more than happy to work with them and try to put more emphasis and focus on the manga category for the direct market‑based store owners."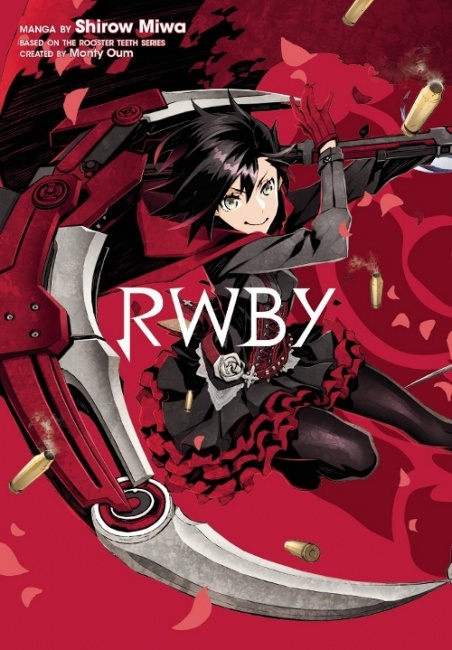 We asked about the new properties that are driving sales for VIZ. One is
RWBY
, a Japanese manga based on American anime-style animation by Rooster Teeth (see "
VIZ developing 'RWBY' Manga
") which debuted strong in January (see "
January 2018 NPD Bookscan – Top 20 Adult Graphic Novels
"). The animation, available primarily on the Rooster Teeth site and via home video, had created a pre-existing marketing for the manga. "The animation was extremely popular and I will say it caught us a little off guard," Hamric told us. "We actually shipped the entire first print run in four days, but we're back in stock and everything has shipped, and sales are still very, very strong."
The
RWBY
phenomenon is not limited to the U.S., Hamric said. "It's really around the world. The sales in Canada, Australia, the UK, Ireland, Japan, New Zealand are all extremely strong." With no major free distribution for the animated series, it's surprising that the show is as popular as it is. "That's one of the reasons we went after this a few years ago and are working with others to get this done, is because we knew there was a groundswell," Hamric said. "We know there's a cult following. Luckily, we were able to work out a partnership with them. It's things like this that we want to continue doing as a company."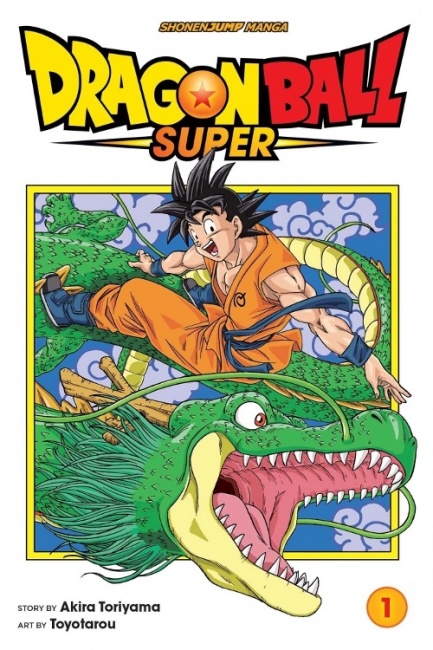 Dragon Ball Super
is another 2017 launch that's doing well. The anime is still being televised on Toonami, and the release of
Dragon Ball Fighter Z
, the Bandai Namco video game, in January drove "a lot of activity just for
Dragon Ball
in general leading up to that release," Uyloan noted. The launch of the new series has stimulated activity in the
Dragon Ball
and
Dragon Ball Z
backlist as well, Hamric said.
Another area of growth in 2017 was yuri, (stories featuring romance between two girls or women) as we noted in our trends article linked above. VIZ has launched two yuri series,
Sweet Blue Flowers
and
After Hours
, under its VIZ Media imprint. Both are shojo series (or perhaps leaning toward josei, for older female readers, in the case of
After Hours
). We asked about yuri for male readers. "The two we've got now are written by women and for women, but we have looked, " Hamric said. "We do know about all the other forms and writing styles. Our publishers, our editors, are looking at the other series that we might be able to acquire."
The Junji Ito horror stories grew in popularity in 2017, a reaction Hamric said he wished he could replicate. "The reaction is one that I wish we could have for any series or any author," he said. "We learned pretty quickly that we didn't want to chase reorders, so we print large first printings. This is across channels, this is across retailers, this is across oceans and borders. It is a phenomenon. I always call this guy a cross between HR Giger and Stephen King because this guy is really warped. His books sell incredibly well, in bookstores, online. We've had special sales, we've had corporate sales. It's really nice to see this type of book selling the way it does."
There's more Junji Ito on the way, Hamric revealed, "I will say we'll have an announcement in another month about another book."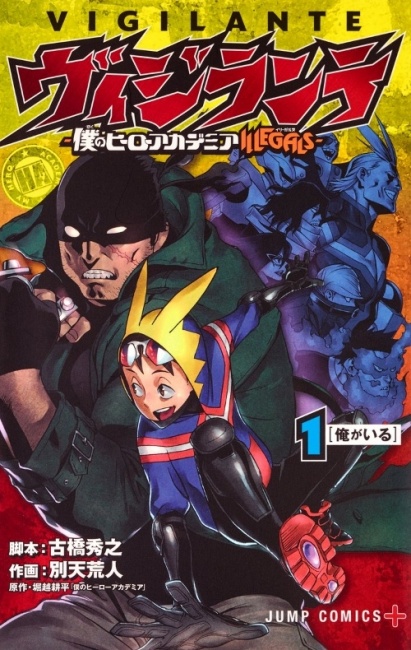 Asked about key releases for 2018, Hamric pointed to a new series set in the world of
My Hero Academia, My Hero Academia Vigilantes.
Picking up where
My Hero Academia
ends, the new series is being released in weekly
Shonen Jump
.
Media will continue to drive manga sales in 2018, with the third season of
My Hero Academia,
the fourth season of
Food Wars
, and
Golden Kumuy
kicking off in April, VIZ also continues to expand its non-manga publishing, with
Homestuck
expected to be one of its biggest releases in 2018 (see "
'Homestuck' Comes to Comics
"). "One of the largest things we've got coming out is
Homestuck.
" Hamric said. "That comes out in April, the first volume of that series. This is a webtoon that's got a huge cult following around the world. What we're doing is taking those web episodes, those webisodes, and putting them in book format. These are hardcover books for $25. It's actually a great value for the amount of what you're going to get in the book, the amount of pages and content. When we announced this last year, the fan reaction was just incredible. The cult following for this is way beyond what I ever thought it could be."
The
Art of Magic: The Gathering
series will continue in 2018, with
Dominaria
the next volume. "These have been highly successful for us and very well received by the gaming market, the art market, and even the graphic novel and manga readers, who appreciate the beauty of these books," Hamric said.
VIZ is launching craft books, which will take the company into the new distribution channel of craft stores such as Michael's, Joann Fabric, and Hobby Lobby, in addition to its current channels. "We've announced
Amigurumi
, making the little cute animals from the manga world, and
Pokemon Pom‑Pom
, for making little pom‑poms of Pokemon characters," Hamric explained. "We think these will be very well received by not only our readers, but also the crafting market."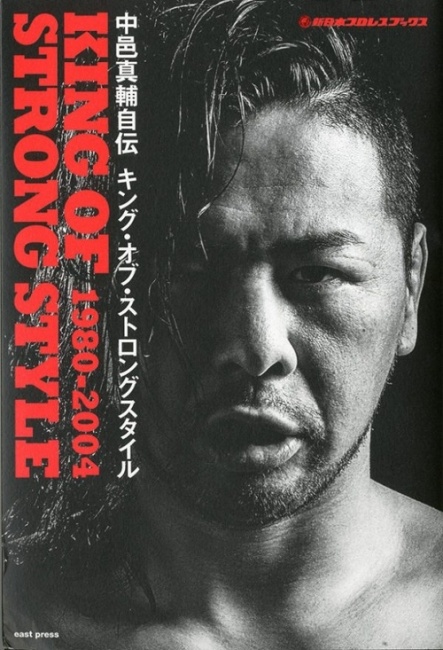 And last but not least, VIZ is releasing a book with strong WWE connections, a book called
King of Strong Style
. "He's a WWE wrestler," Hamric explained. "He is the one that's being groomed by the WWE to be the face of the organization. He recently won the Royal Rumble and he'll be the headline match in WrestleMania in April. It's called
King of Strong Style
. It's his story from Japan when he wrestled in Japan from 2004 to 2014. It was published in Japan in Japanese by East West Books. We obtained the English‑language rights for it, worldwide rights, and our book comes out in August. It's mostly prose with some photos mixed in."
"It's an autobiography," Uyloan added.
Watch ICv2 for exclusive new release announcements during Manga Week!