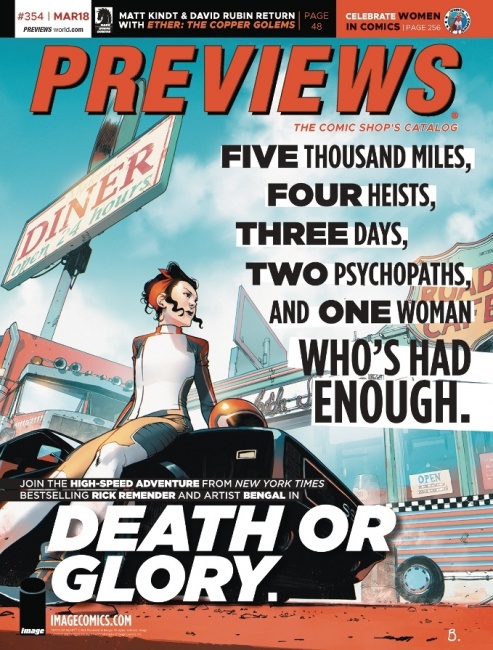 Diamond Comic Distributors announced a number of changes to its monthly
Previews
advance ordering magazine, which will be implemented over the April and May issues. The changes alter the way products are merchandised, add two new Premier publishers, launch a digital version, and begin the handling of DC Entertainment releases through a separate publication.
The revamp of the sections will take place with the April issue. The changes include:
All print releases will be combined into a single section for comics and graphic novels, prose books, and magazines.
Manga will be broken out into a separate section. The change will take place in conjunction with a Manga Month promotion, which will include an essential list of manga titles, interviews with manga creators, and a stock-up sale for retailers.
Toys and merchandise will be flipped to a new section beginning with the back cover.
BOOM! Studios and Dynamite Entertainment titles will be offered as Premier publishers (see "Dynamite Achieves Premier Vendor Status").
Beginning with the May issue, Diamond will make a digital version of Previews available free for purchasers of Previews, or separately for a retail price to be determined.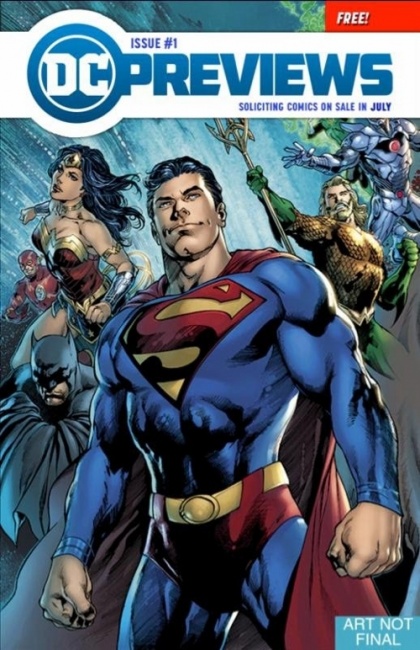 Also beginning with the May issue, DC Comics titles will be offered through a separate publication,
DC Previews
, which will come free with
Diamond Previews
, along with
Marvel Previews
and
Image Plus
.