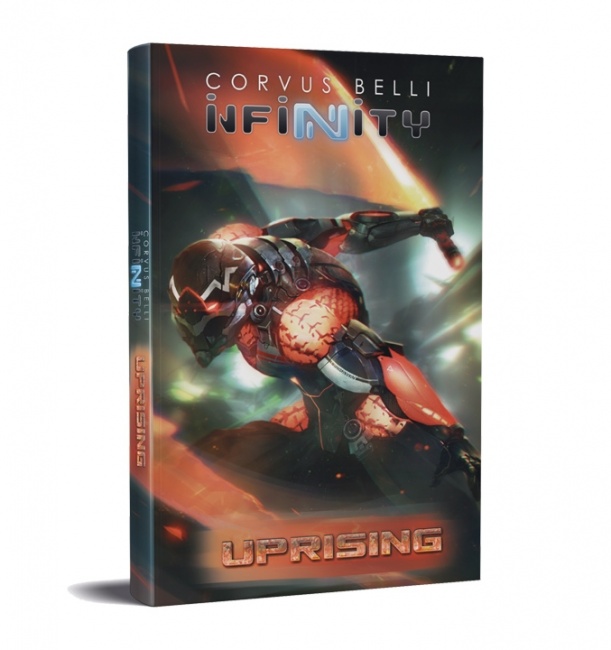 A new faction is breaking into Corvus Belli's
Infinity
with the April 27 release of the
Infinity: Uprising
book and the
JSA Sectorial Army Pack
.
Infinity: Uprising
chronicles the events surrounding Japan's desperate and violent bid for freedom from the StateEmpire of Yu Jing. After gaining their independence, the Japanese Secessionist Army, or JSA, has become a cornerstone of the "Non-Aligned Armies" faction, which also includes mercenaries from StarCo, the Ikarki Company, and Druze Bayram Security.
In addition to a history of the Japanese Uprising, the book includes rules for fielding Non-Aligned Armies forces, background information on the "Dire Foes," seven ready-to-play scenarios, and Army Charts for the JSA.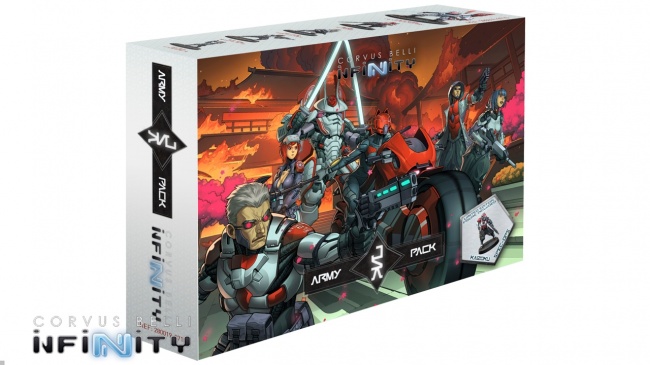 The JSA makes its first appearance in the
JSA Sectorial Army Pack
, which offers nine miniatures of JSA fighters, including their iconic servo-powered samurai. Also included are game scenery pieces, three 20-sided dice, and an 80-page booklet with information about the JSA, quick start rules, three missions, and background about the
Infinity
universe.
The
Infinity
setting has been expanding into new areas over the past year, including a new role playing game from Modiphius (see "
The Cinematic Warfare of 'Infinity' Returns to its Roots
") as well as the stand-alone board game
Aristeia!
, which is being supported by a new OP program (see "
Corvus Belli Launches 'Aristeia! Global League'
").
Click the Gallery below for full-size component/minis images!