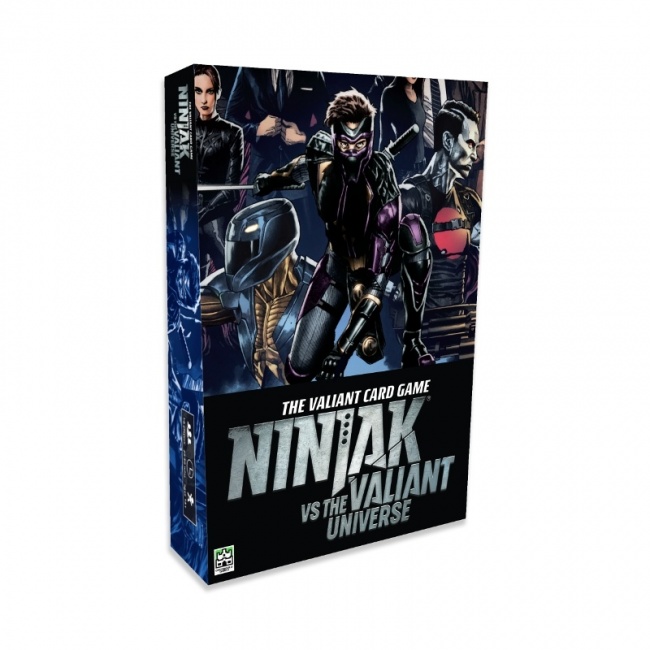 Overworld Games will release
Ninjak vs. the Valiant Universe – The Valiant Card Game
on April 18. Overworld will be offering retailers a first look at the card game at the GAMA Trade Show this week in the PSI booth.
Players take the roles of their favorite Valiant heroes, who must team up to stop Ninjak, who has stolen a book of enormous power and disappeared. Players must build up their power to survive the surprises and traps Ninjak throws at the team, while also attempting to fulfill their own private agenda.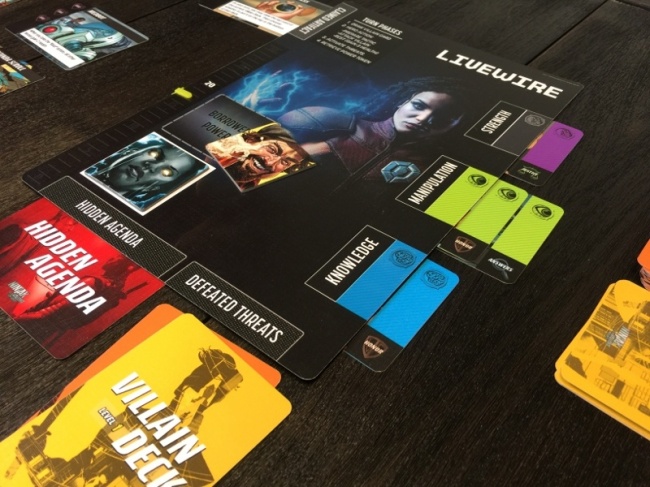 The box includes, 6 hero mats, 1 Ninjak mat, 108 threat cards, 39 recharge cards, 21 hidden agenda cards, 36 tactics cards, 5 artifact cards, 6 health clips, and 6 power tokens. The game is for 1 – 6 players, ages 16 and up, and plays in 20 – 50 minutes. MSRP is $29.99.
Retailers can order a Launch Kit to promote the game, which comes with a demo copy, 5 promo cards, 5 comic books, a poster, and 5 copies of the game to sell.
Valiant Entertainment began releasing the 4-issue comic miniseries Ninjak vs. the Valiant Universe in January (see "'Ninjak vs. The Valiant Universe'") to compliment the live-action digital series it has in development.
See multiple game images in the gallery below!