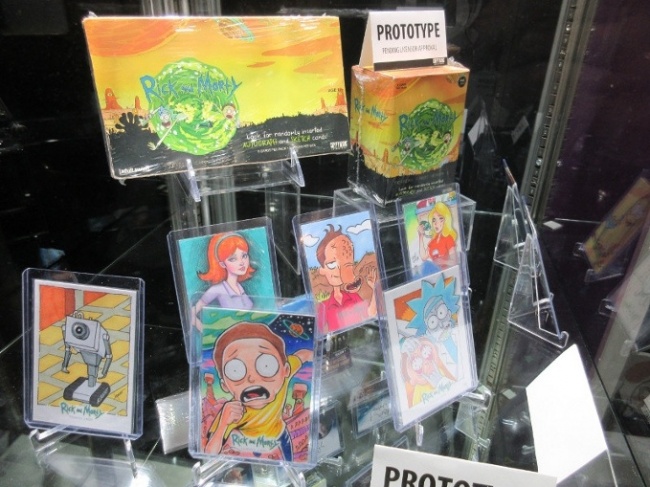 Cryptozoic Entertainment displayed three upcoming trading card releases at Toy Fair recently, based on strong television properties. Tops on the list has to be
Rick & Morty Season 1
, the first release around the red-hot Adult Swim franchise. Each box will include a sketch card and every other box will include an autograph card (of one of the voice actors). The set size is 45 cards.
Two SKUs will be offered, a regular display and a Blaster Box, which contains fewer packs, for mass and specialty retail channels. The regular SKU and Blaster Box will include different exclusives. Release is planned for the end of April.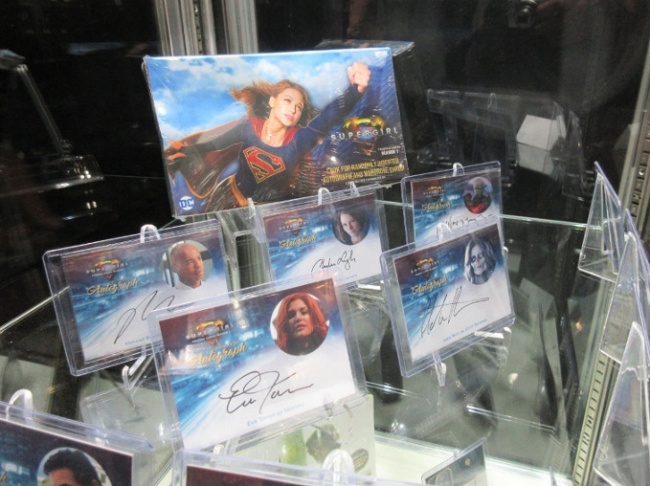 Supergirl Season 1
will be released in May. Chase cards include one Autograph Card and one Memorabilia Card in every box. The base set is 72 cards, plus three Chase Sets, randomly inserted Autograph and Wardrobe Cards, foil variants, and more.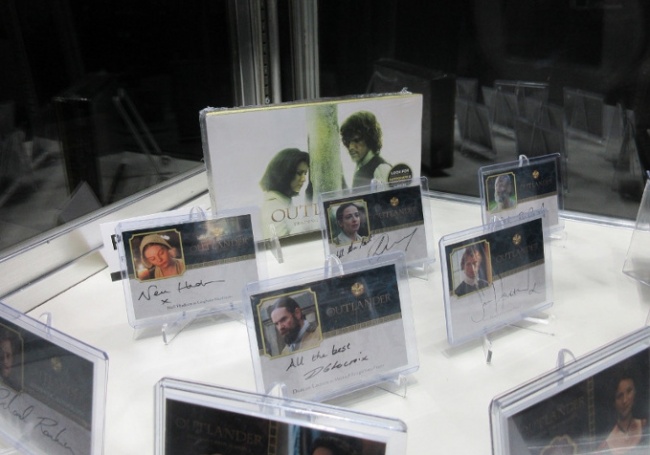 Outlander Season 3
will be released in August with a 72-card base set, three Chase Sets and randomly inserted Autograph (1:24) and Wardrobe Cards (1:24). The Wardrobe Cards feature fabric from which the costumes are made.
The audience is an unusual one for trading cards, the older women who watch the show, according to a Cryptozoic spokesperson. Although initially unfamiliar with the hobby, they are now passionate collectors, the spokesperson told us.