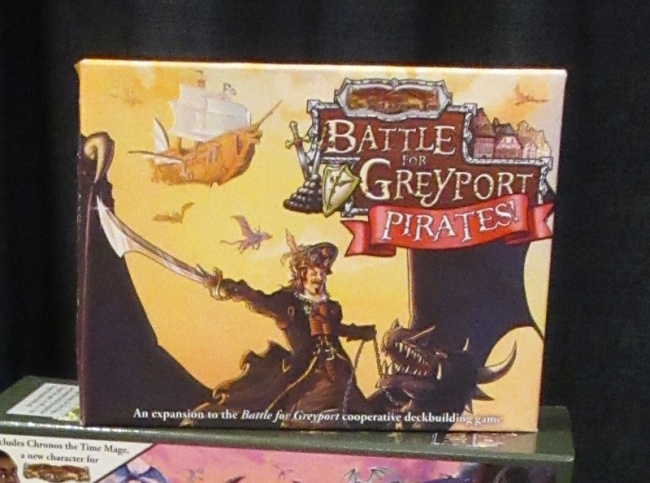 SlugFest Games was showing off its upcoming expansion for the
Battle for Greyport
cooperative deck building game at the GAMA Trade Show.
Pirates!
is expected to release in June.
Announced last September (see "'Red Dragon Inn' and 'Battle for Greyport' Expand"), the Battle for Greyport: Pirates! expansion introduces three new piratical villains to the game, with new monsters and cannons to add new challenges for the players to confront. In addition, a new team of heroes, pulled from Slugfest's flagship Red Dragon Inn series, have arrived to confront the pirates, under command of Captain Whitehawk. New starting decks and new reinforcement cards round out the expansion set.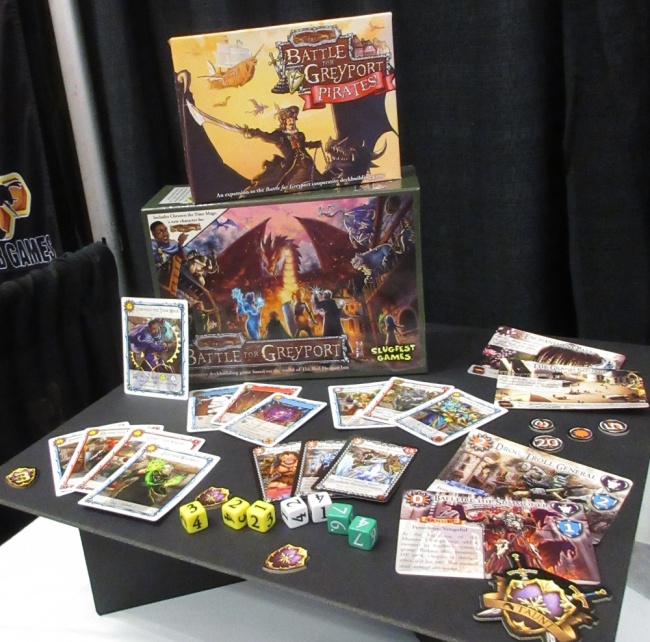 Last year, Slugfest funded the project through a Kickstarter campaign that attracted $51,036 from 1,084 backers (an average of $47.08 per backer). MSRP is tentatively set at $24.95.
At the show, Slugfest also announced a collaborative project with Steve Jackson Games to produce mash-ups of Munchkin and The Red Dragon Inn (see "'Munchkin' Besieges 'Red Dragon Inn'").