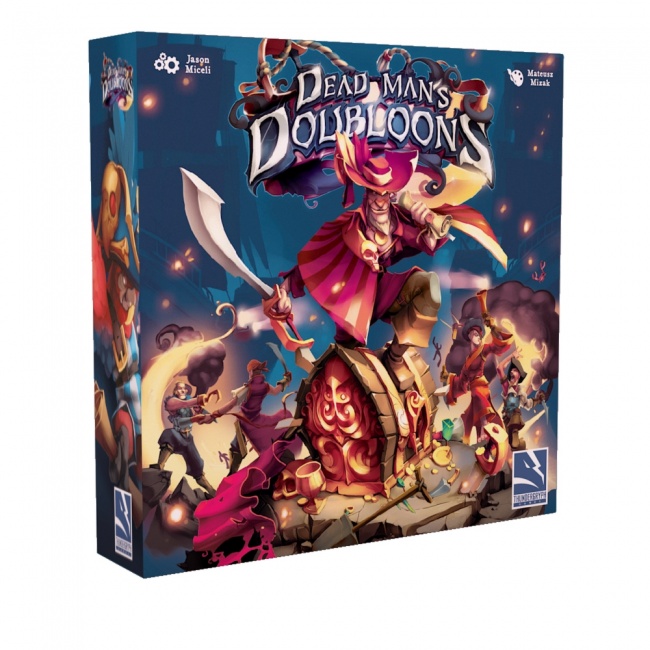 The offerings from Passport Game Studios this year include a variety of themes and mechanics, including fare a bit heavier than the company's normal offerings. Plans for this year include ThunderGyrph's
Pot de Vin
on March 31 and
Dead Man's Doubloons
on April 20, Rule & Make's
Smiths of Winterforge
in May, and the in-house design
Fleecing Olympus
in Q3.
The first two games will be produced in partnership with ThunderGryph:
Intended for serious board game players,
Dead Man's Doubloons
offers the breadth of classic pirate lore: ship-to-ship combat, pillaging and looting, buried treasure, and haunted ghost ships. Each player commands a ship and crew, sailing around a pirate island using a card-based programed movement mechanic in pursuit of other ships while their captains race to the top of the island to claim a buried treasure. Should a player's ship be sunk, it returns to play as a ghost ship, until the crew can pay enough cursed gold to be released back into the land of the living.
Dead Man's Doubloons
was created by Jason Miceli for 2 to 6 players, ages 10 and up, and takes about 45 minutes to play. MSRP is $50.00.
Pot de Vin
is set in a kingdom in turmoil following a coup, with would-be rulers working behind the scenes to advance their goals. In this trick-taking game, players try to collect sets from the different guilds, but if they collect the wrong numbers within a guild they'll lose points. If a player doesn't want to be part of a trick, they can spend gems to bribe their way out, but doing so gives points to the winner of the trick.
Designed by Fel Barros and Warny Marcano (the duo behind
Space Cantina
),
Pot de Vin
can be played by 3 to 6 players, ages 14 and up, and takes a little more than half an hour. MSRP is $20.00.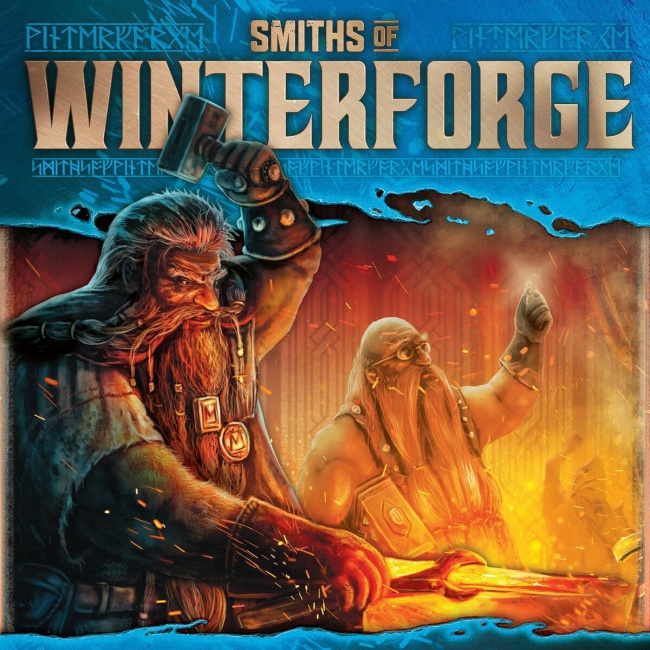 From Australia's Rule & Make,
Smiths of Winterforge
imagines a competition between dwarven master smiths in pursuit of a 100-year contract. As the head of a dwarven guild, players produce masterworks of weaponry, armor, and jewelry using a variety of materials and recipes. The quality of the materials used determines how likely the finished product is to be accepted, with rarer and more expensive materials offering the best chances.
Smiths of Winterforge
is intended for 2 to 5 players, ages 13 and up, and takes 90 to 120 minutes. Crafted by the trio of Jennah Grimsey, Dylan Shearer, and Aaron Sparke, this game is MSRP $60.00.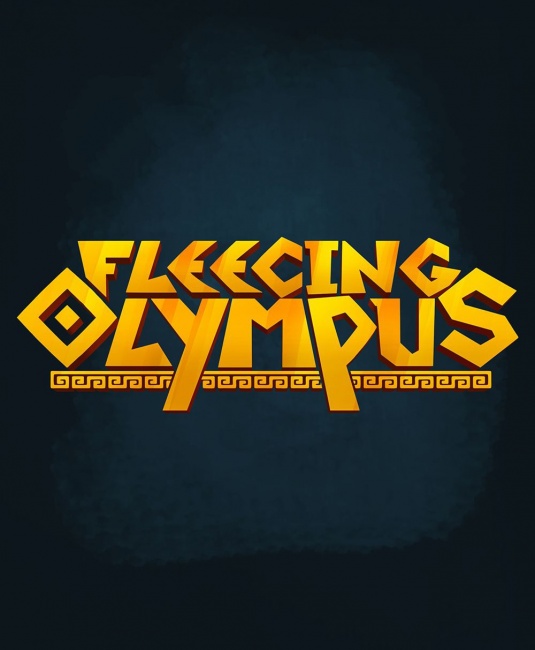 Fleecing Olympus
will be the first in-house design from Passport since 2016. In this game, players are Olympians squabbling over the throne of Zeus, negotiating and bribing their way to the top. In this real-time game, players use the abilities of their gods and goddesses, dice, and cards to gain gems from other players, with the player holding the most gems at the end claiming victory.
The creation of Eric and Cecilia Hyland,
Fleecing Olympus
is designed for 2 to 6 players, ages 14 and up, and plays in about half an hour. MSRP is $25.00.
See the gallery below for a preview of some of the components from the new games.
Passport began partnering with Rule & Make and ThunderGryph games last year (see "
Passport to Distribute Rule & Make Games
," and "
Passport Partners With Thundergryph
"). Starting in December, the company's games have been offered exclusively through Passport's parent company, GTS Distribution (see "
Passport Games Goes Exclusive
").