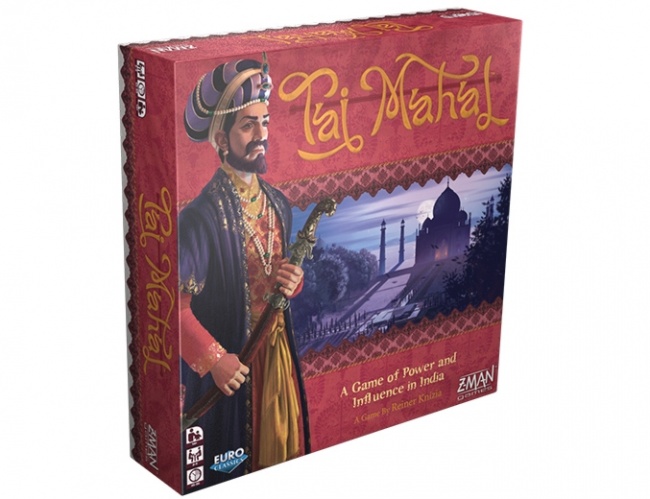 The 2000
Spiel des Jahres
"recommended"
Taj Mahal
will soon be available again thanks to a new edition releasing from Z-Man Games in Q3.
Set at the height of the Mogul Empire, Taj Mahal puts players in the shoes of Indian courtiers seeking to win the favor of the Grand Mogul. The players follow the Grand Mogul as he tours the provinces of India. Along the way, they use their influence, represented by cards of various suits, to curry favor from the Grand Mogul and other members of his court. A player may play multiple cards, but only if they share the same color, earning control of the province or court officials if they withdraw when they have more of the matching symbols.
Dr. Reiner Knizia's Taj Mahal was a critical success when it was released in 2000 by Alea in Germany (as Tadsch Mahal) and Rio Grande Games in the U.S. The game won awards in Germany and the Netherlands, including a place on the coveted "recommended list" by the Spiel des Jahres award committee.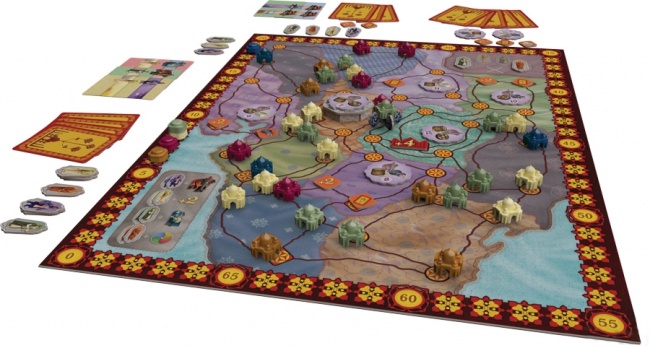 The Z-Man Games version of
Taj Mahal
will include 1 game board, 105 palace pieces, 100 cards, 52 tokens, 5 scoring markers, 1 crown, 1 first player marker, and 1 pedestal. It can be played by 2 to 5 players, ages 14 and up, and takes about an hour. MSRP is $49.99.
Last month Z-Man announced plans to produce a series of games based on the classic Choose Your Own Adventure books (see "'Choose Your Own Adventure' Game, 'Princess Jing,' 'Get Packing,' More").