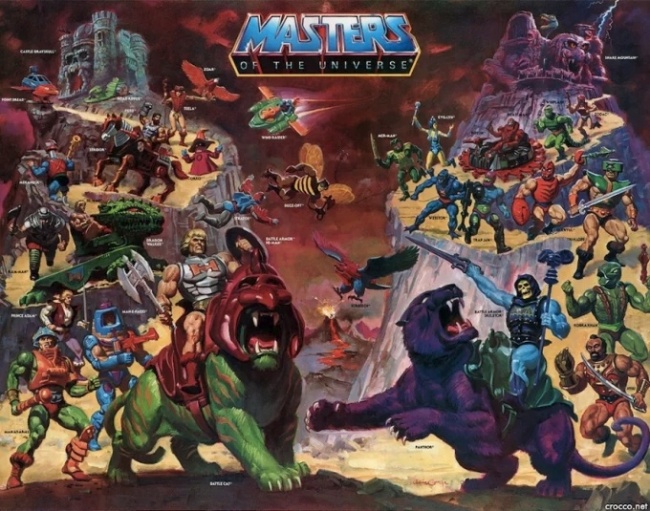 There has been a lot of movement in Hollywood in the last several days on geek related properties and we round that news up here.
By the power of Grayskull, I have a director! Or, two actually. Variety is reporting that Sony Pictures and Mattel have brought on the duo of Aaron and Adam Nee (Band of Robbers) to direct the Masters of the Universe He-Man movie. The screenplay was written by David Goyer, who was also eyed to direct, but had to bow out due to scheduling conflicts (see "'I Kill Giants' Poster, 'Alita' and 'Predator' Pushed Back, Chris Columbus Goes to 'Freddy's,' 'Joker' Joaquin Phoenix?, No Goyer for 'MOTU'"). Release is planned for December 18, 2019 (see "Best in Shows--Q4 2019").
Oscar-winning director Guillermo del Toro (The Shape of Water) has signed an exclusive deal with DreamWorks Animation, Deadline is reporting. He will write, produce, and direct animated family films for DreamWorks. His first project will be announced this summer. del Toro has already been working with DreamWorks on the Netflix animated series Trollhunters and its two spinoffs (see "'LOTR,' 'Trollhunters' Spin-Offs, 'Orville' & 'Discovery' Renewed, 'Darkness Visible,' 'Hitman'").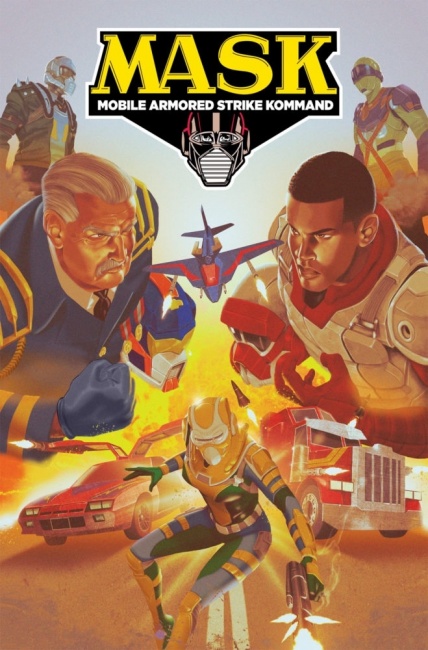 Hasbro and Paramount Pictures have signed a deal with F. Gary Gray (
The Fate of the Furious, Straight Outta Compton
) to direct the live-action adaptation of
M.A.S.K., Deadline
reported. Mobile Armored Strike Kommand was a Kenner brand action figure line and animation series in the 1980s, a military unit that fought against the evil criminal organization V.E.N.O.M. According to the report, "They will move quickly to set a writer to hatch a contemporary subculture movie with a youth empowerment angle." IDW brought
M.A.S.K.
together with other Hasbro properties in a comic series last year (see "
'First Strike' Hasbro Crossover
") and launched its own comic. The film is scheduled to release in theaters on May 17,2019.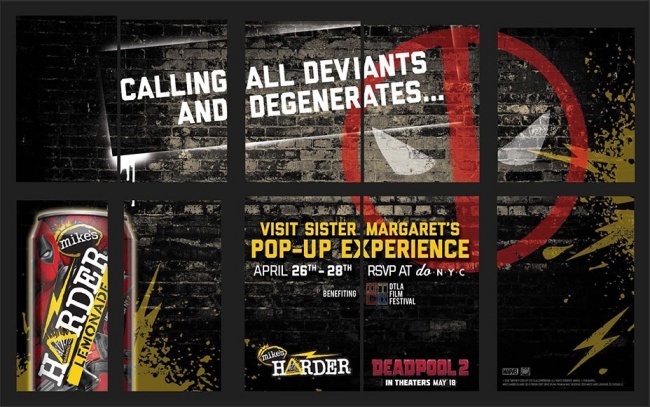 The makers of
Deadpool 2
have partnered with Mike's Harder beverage company to open two pop-up bars based on Deadpool's favorite hangout – Sister Margaret's School for Wayward Girls. The pop-up experience will be held (for fans of legal drinking age) in New York at the Alligator Lounge in Brooklyn on April 26 -28 from 7 - 11:30 pm. Pizza will be served. Then the venue hots costs to take over the Slipper Clutch in Los Angeles on May 10 – 12 from 7 – 11:30. Chimichangas will be served. Both venues feature
Deadpool-
inspired Harder cans. The film opens in theaters on May 18 (see "
'Deadpool 2' Will Knock You Out
").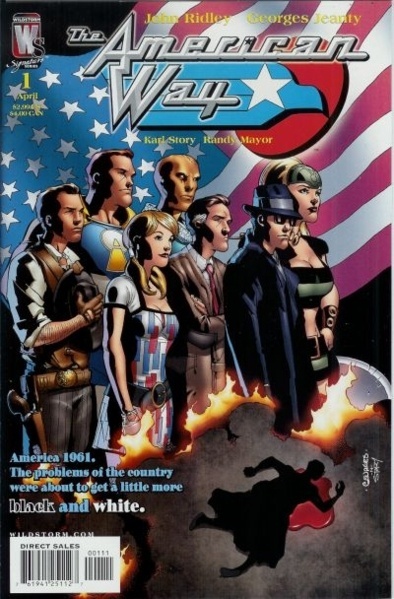 Oscar-winner John Ridley and Blumhouse Productions will adapt Ridley's comic miniseries
The American Way
for the big screen.
Deadline
is reporting the
12 Years A Slave
writer is currenting scripting a version of the comic series illustrated by Georges Jeanty and released by DC's WildStorm imprint in 2006. The film will pick up after the comic in 1972 and the following decade.
Earlier this month Charlize Theron was promoting her new film Tully, and she announced during the conversation, covered by Indie Wire, that a sequel to Atomic Blonde is in the works. The spy thriller was based on Antony Johnston and Sam Hart's graphic novel The Coldest City (see "'Atomic Blonde' Red Band Trailer").