Television is looking very geeky in the latest news.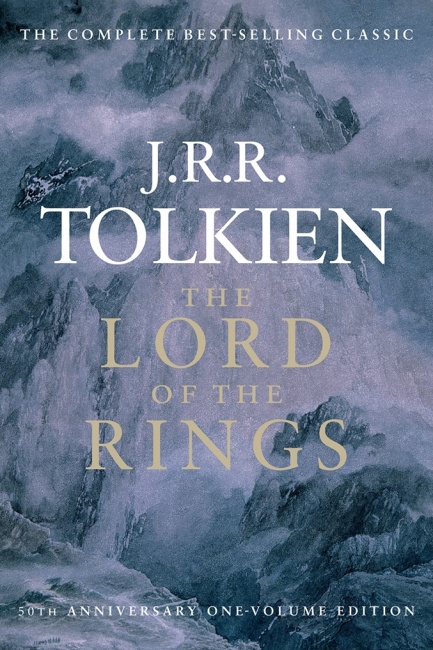 Amazon is making a long-term commitment to
Lord of the Rings
. The studio has inked a multi-season deal for a series based on J.R.R. Tolkien's revered fantasy series reports
Variety
. The deal also includes potential spin-offs. The series will be produced with the cooperation of the Tolkien estate, HarperCollins, and New Line Cinema, who have buried the legal hatchet over the rights to the property (see "
More 'Lord of the Rings'?
").
Lord of the Rings
is the latest deal in Amazon Studios' focus on genre fare (see "
'The Boys' Ordered to Series
").

Speaking of spin-offs, Guillermo del Toro's Emmy Award-winning
Trollhunters
is getting two more interconnected series from DreamWorks Animation and Netflix according to
Variety
. The two series will join
Trollhunters
as part of the interconnected
Tales of Arcadia
universe.
3 Below
will debut in 2018. The series follows two royal teenagers and their bodyguard as they hide on Earth from a coup on their home planet.
Wizards
bows in 2019 and will bind all three series together. The second season of
Trollhunters
debuts on Netflix on December 15. The series are part of Netflix's deal as the global home (excepting China) for DreamWorks Animation (see "
New 'Voltron' on Netflix
"). Dark Horse will release a graphic novel tie-in,
Trollhunters: The Secret History of Trollkind
, on February 14.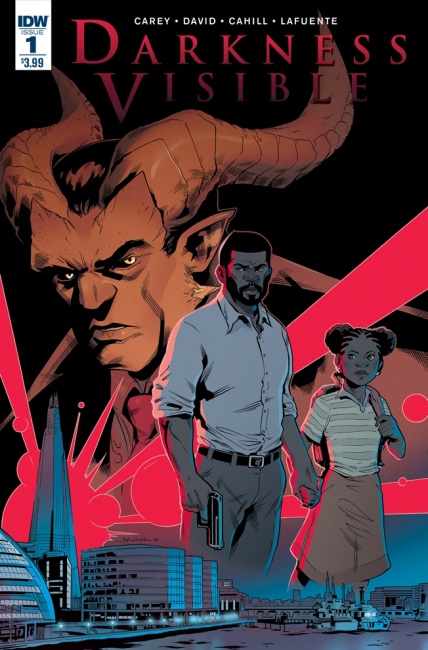 IDW is developing, financing, and producing
Darkness Visible
for television reports
Deadline
. Announced during New York Comic Con in 2016, the first collection of the supernatural thriller from writers Mike Carey (
The Girl with All the Gifts
,
Lucifer
,
Unwritten
) and producer Arvind Ethan David (
Dirk Gently's Holistic Detective Agency
) will be in stores this week (see "
Mike Carey and Arvind Ethan David Make 'Darkness Visible'
"). David and Carey will executive produce alongside Cavan Ash (
The Infidel, Tormented
), Intrepid Pictures' Trevor Macy (
Gerald's Game
,
The Haunting of Hill House)
and IDW Entertainment CEO Ted Adams and President David Ozer.
The Orville will explore space for a second season. The science fiction dramedy from Family Guy creator Seth MacFarlane is the first freshman series to be renewed by Fox according to Variety. The series, which airs in one of the tougher timeslots on Thursday nights, has scored respectably as the third-highest rated new drama in the coveted 18-49 demo.
Star Trek: Discovery is going where no one has gone before for a second season reports Vulture. The latest entry in the Star Trek franchise airs on CBS All Access and has driven subscribers to the network's proprietary digital streaming service (see "'Star Trek: Discovery' Debut Nets Nearly 10 Million Viewers"). The first chapter of Season 1 wrapped over the weekend, with the second part of the season set to debut on January 7 after 8:30 p.m. EST.
Fox has given a script commitment plus penalty for a series based on
Snow Blind
, a graphic novel from Ollie Masters (
The Kitchen
) and Tyler Jenkins (
Grass Kings
). Vaun Wilmott (
Prison Break, Dominion
) will executive produce the series with Stephen Christy and Ross Richie of BOOM! Studios and 20th Century Fox TV. The hour-long drama will follow Sheriff Billy Bowden, who finds his placement in the witness protection program at risk after a local story on him goes viral. 20th Century Fox recently took a minority stake in BOOM! (see "
Twentieth Century Fox Buys Into BOOM! Comics
") and has a first-look deal with the publisher (see "
20th Century Fox Does First Look Deal with BOOM!
").
Derek Kolstad, creator of the stylish John Wick franchise, is working on a pilot script for a series based on IO Interactive's popular Hitman video game franchise for Hulu and Fox 21 reports Deadline. Kolstad will serve as executive producer along with Adrian Askarieh and Chuck Gordon, both of whom produced the Hitman feature films. The Hitman game franchise has moved more than 25 million units since its launch in 2000. In October, Dynamite began releasing a prequel comic series about the game's protagonist, Agent 47: Birth of the Hitman, from writer Chris Sebela and artist Jonathan Lau (see "The Origins of 'Hitman: Agent 47' Revealed").