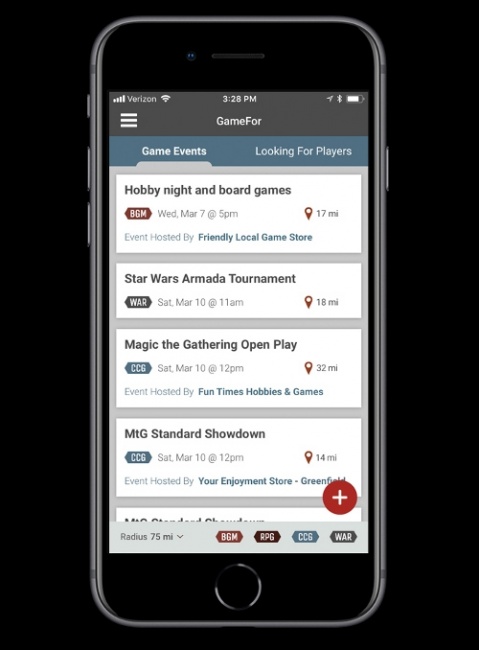 Milk Can LLC has launched GameFor, a new software platform that connects tabletop gamers with game stores, in-store events, and game groups. Available for iOS or Android, the app has accumulated 11,000 registered users and 200 verified stores since launch late last year.
The app offers gamers a store locator, with around 6000 stores worldwide and 2800 in the U.S., and a tool to find in-store game events by game category and a specified radius. Retailers verified by GameFor can post in-store events free, which makes them accessible for gamers to find via search.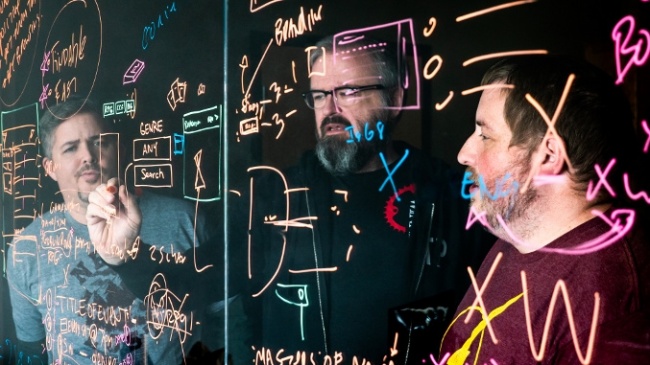 GameFor Director of Design and Marketing Adam Loper explained the app's utility for retailers, in the wake of Facebook's move to prioritize personal posts over posts from businesses. "Retailers are up against Facebook," he said. "A store has maybe 1000 likes, but when they post an event only 100 people see it."
We asked why GameFor would be more successful than some of the other online tools designed to connect gamers with games over the years. GameFindr, for example, raised over $30,000 on Kickstarter a few years back, but never seemed to gain much traction. "The other apps are all based on connecting friends," Loper explained. "They're Tinder for Gamers, and it didn't work. We're different because we're doing in-store events." The predictability of in-store events presents a more attractive option to gamers, Loper argued, as opposed to the uncertainty of an unstructured game with strangers.
Creation of the app was self-funded by Milk Can, an app development company based in Appleton, Wisconsin. At this stage there are no revenues, but the company has two plans for future revenue: in-app advertising, and subscription programs that will provide access to additional features beyond those offered in the current free version.
GameFor's gamer cred has been helped by its association with Loper, who is the host of Tabletop Minions, a YouTube channel devoted to tabletop wargaming that has over 81,000 subscribers. That's one reason the app's registered user base has grown so quickly.
The company also got some publicity this week from an article on Geek and Sundry (GameFor has a tag to mark International Tabletop Day events), and Loper has appeared on various other gamer venues, including Dice Tower and Nerdarchy. GameFor has also begun outreach to retailers, beginning at GAMA Trade Show and continuing next month at ACD Games Day.