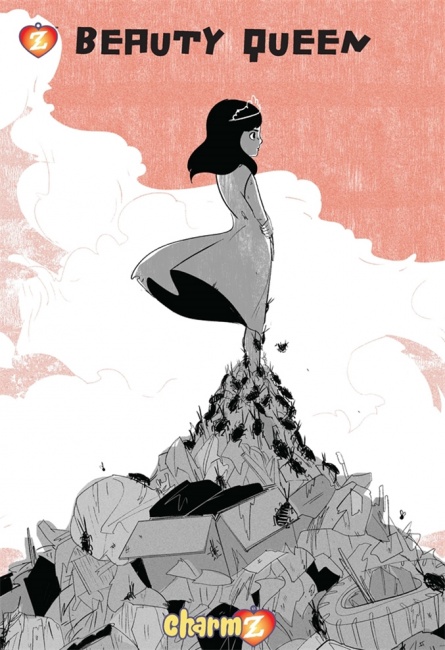 A poor Filipina girl with a special power enters the world of pageants in
Beauty Queen
. The release from Papercutz is written by Jennifer deGuzman and illustrated by Jamie Parreno. The 96-page, full-color 5.5" x 8" volume will be in stores on December 18. The paperback edition has an MSRP of $9.99, and the hardcover has an MSRP of $14.99.
Living in the slums of Manila, Renata is haunted by taunts of witchcraft because of her ability to communicate with insects. When a talent coach offers Renata the chance to become a Beauty Queen, she becomes torn between her glamorous new world and the plight of the poor in Manila as her power continues to grow.
Beauty Queen joins Art Baltazar's Gillbert (see "Preview: 'Tiny Titans' Creator Art Baltazar Explores the Seven Seas in 'Gillbert'") and Dinosaur Exploreres (see "Preview: 'Dinosaur Explorers Vol. 1: Prehistoric Pioneers' GN") on Papercutz's upcoming calendar of releases.