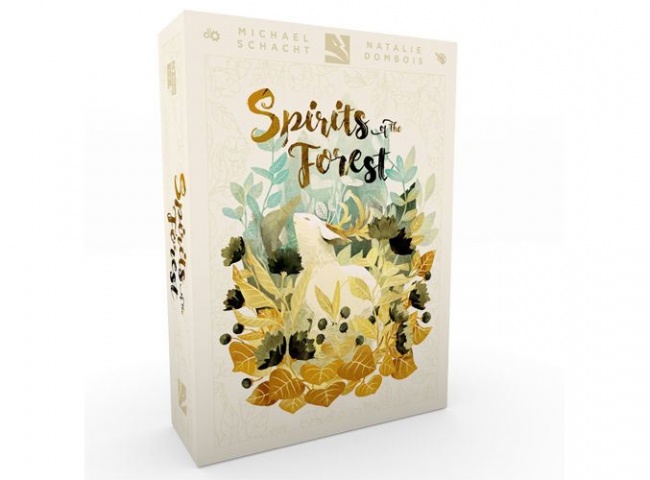 The nature-themed set collection game
Spirits of the Forest
, published by Thundergryph Games, will release on July 13, through Thundergryph's partner, Passport Game Studio.
In
Spirits of the Forest
, players score points by collecting majorities of various "spirit symbols" by removing tiles from the tableau and gathering hidden "Favor tokens." Points are awarded only to the player who has the most of a given symbol, but any player who fails to collect any loses points.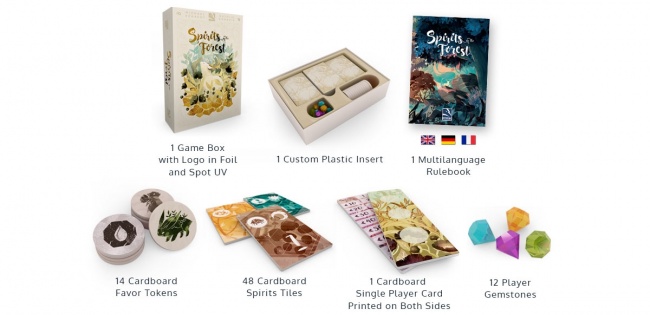 Spirits of the Forest
was designed by Michael Schacht (
Coloretto
,
Web of Power
), and is intended for 1 to 4 players, ages 14 and up. Games take about 20 minutes to play.
Spirits of the Forest
includes 48 cardboard tiles, 12 plastic gemstones, and 14 tokens, plus a scoring tile. MSRP is $19.99.
Thundergryph funded the production of
Spirits of the Forest
through a Kickstarter campaign in January that attracted €358,792 (about $428,921) in pledged support from 7,845 backers, for an average of €45.74 (or $54.67) per backer.
Passport Game Studio and Thundergryph Games formed a publishing partnership last year (see "
Passport Partners With Thundergryph
"), and their titles are available exclusively through Passport's parent company, GTS Distribution (see "
Passport Games Goes Exclusive
"). This spring, Passport released two other ThunderGryph titles,
Pot de Vin
and
Dead Man's Doubloons
(see "
Scheming Guilds, Pirate Ghosts, Dwarven Smiths, and Conniving Gods
").