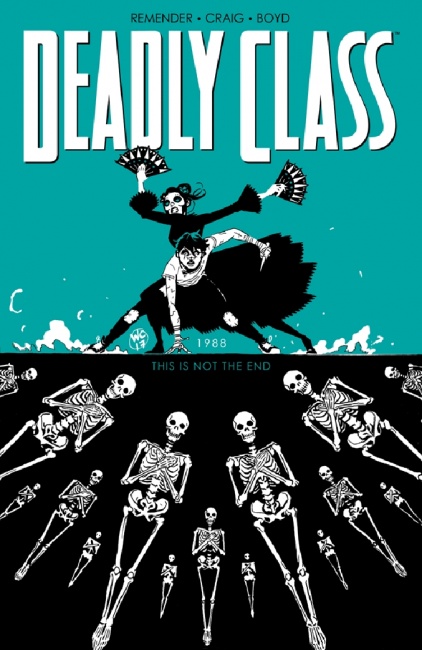 Syfy has released a first look trailer for its upcoming adaptation of Rick Remender and Wes Craig's
Deadly Class.
Syfy places a series order for the comic book property last month and things have progressed quickly on production (see "
Syfy Orders 'Deadly Class' to Series
"). In the Image Comic series, Marcus Lopez is sent to King's Dominion High School for the Deadly Arts, where the world's top crime families send the next generation of assassins to train. High school everywhere may be hell, but here, it can literally kill you.
The show premieres on Syfy in 2019.