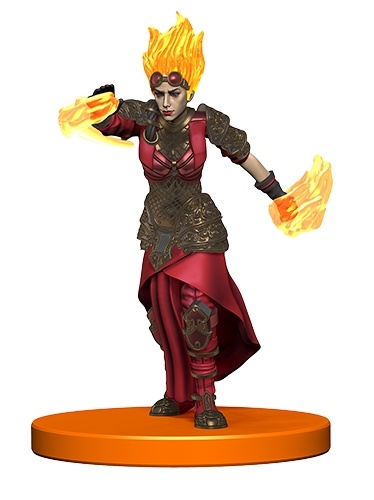 WizKids has updated solicit information for
Magic: The Gathering - Heroes of Dominaria,
the new licensed strategy board game releasing this summer. Wizards of the Coast has also shared a preview with images from the game.
Earlier this week, the Standard Edition game price was updated to $49.99, down from $59.99; and the Premium Edition is now listed at $69.99, down from $79.99 (see "WizKids Unveils 'Magic: The Gathering' Board Game"). WizKids confirmed there has been no change in the game components.
The four Planeswalkers players can use are Jhoira, Karn, Teferi, and Chandra. Promotional images of the miniatures and the game board can be seen in the gallery below.
The Standard Edition is scheduled for August release, with the Premium Edition arriving in September.