British publisher SelfMadeHero, which is distributed by Abrams, has just released its fall list for the U.S. market. Their specialty is literary graphic novels with high production values, and with several imports, biographies, and original stories, this lineup looks like it will continue that tradition.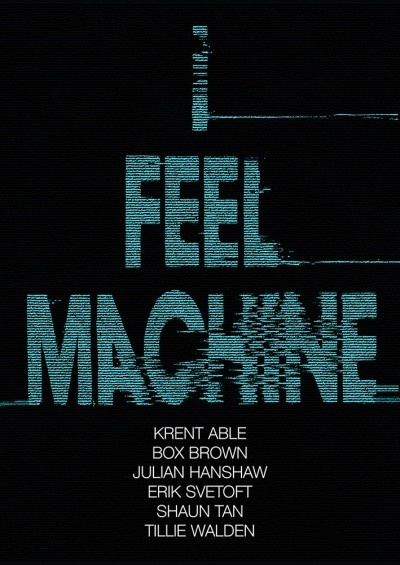 I Feel Machine,
edited by Julian Hanshaw (
Tim Ginger
) and Krent Able (
Krent Able's Big Book of Mischief
), is a collection of six short stories about the fine line between humans and machines—virtual reality, artificial intelligence, the stuff of sci-fi as it encroaches on real life. The creators include Box Brown (
Tetris
), Tillie Walden (
Spinning, On a Sunbeam
) and Shaun Tan (
The Arrival
), making this an anthology that will appeal to a broad spectrum of readers of indy comics. The paperback is scheduled for a September 25 release with an MSRP of $22.99.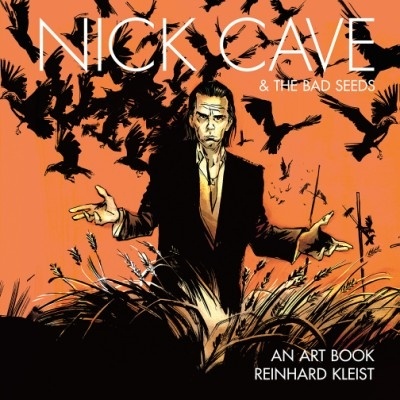 Nick Cave & The Bad Seeds: An Art Book,
is Reinhard Kleist's followup to his graphic biography of Nick Cave,
Nick Cave: Mercy on Me,
which came out last December. The art book is a collection of Kleist's drawings of Cave and his band and includes several comics adaptations of Cave's songs. The hardcover book is the size and shape of an LP record and will be published on September 25 with an MSRP of $22.99.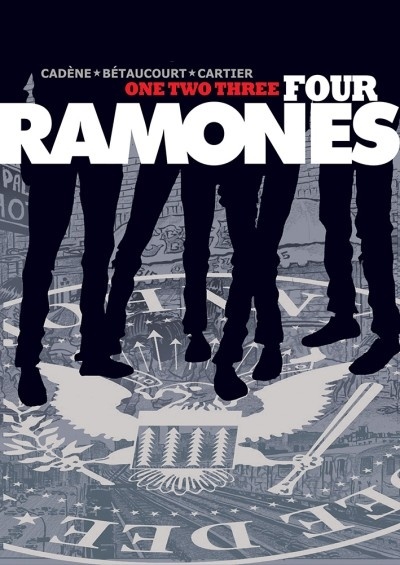 One Two Three Four Ramones,
by Bruno Cadene and Xavier Bétaucourt traces the history of the pioneering punk band, told from the point of view of Dee Dee Ramone. The story begins with their first concert and ends with Dee Dee's death in 2002. The book goes on sale on September 25 in trade paperback format with an MSRP of $19.99.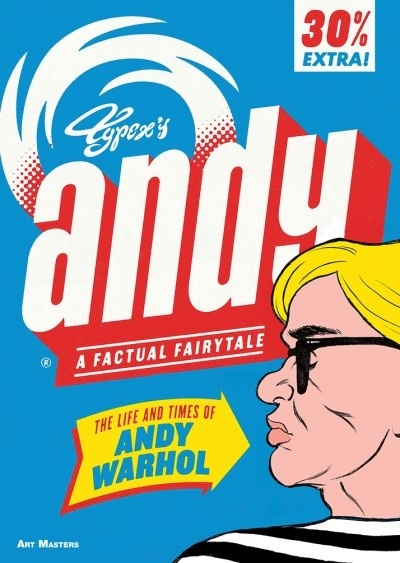 Andy: The Life and Times of Andy Warhol (A Factual Fairytale),
by Typex is a full-on graphic biography of the enigmatic 20th-century artist who spun his fascination with pop culture into a whole new movement. At 568 pages, this book has plenty of space to do full justice to its subject, and it was approved by the Warhol Foundation. The trade paperback is scheduled for an October 30 release and has an MSRP of $34.99.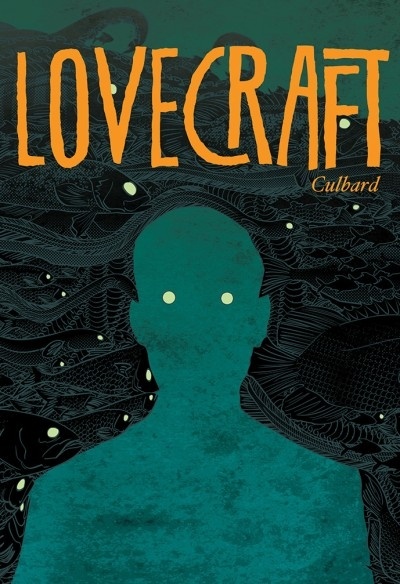 Lovecraft: Four Classic Horror Stories
is I.N.J. Culbard's latest adaptation of Lovecraft's work; the four stories in this volume are "The Dream-Quest of Unknown Kadath," "The Case of Charles Dexter Ward," "At The Mountains of Madness," and "The Shadow Out of Time." The 512-page hardcover volume will go on sale on October 30 with an MSRP of $32.99.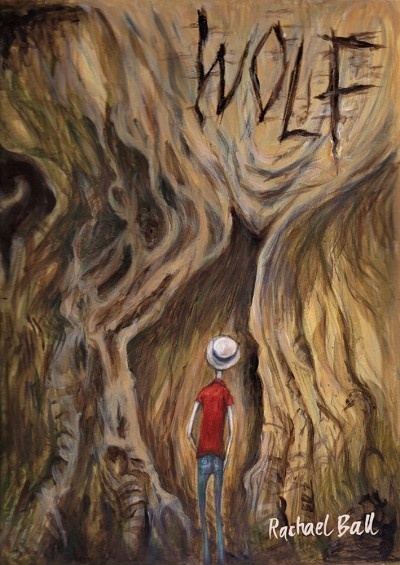 Hugo, the hero of Rachael Ball's
Wolf,
has lost his family in a tragic accident and to try to set things right, he plans to build a time machine. In order to complete it, though, he has to pay a visit to the home of his enigmatic neighbor, the Wolf Man, and that will take all his courage, as he has been warned that the Wolf Man is dangerous. The hardcover volume is due out on October 30 with an MSRP of $24.99.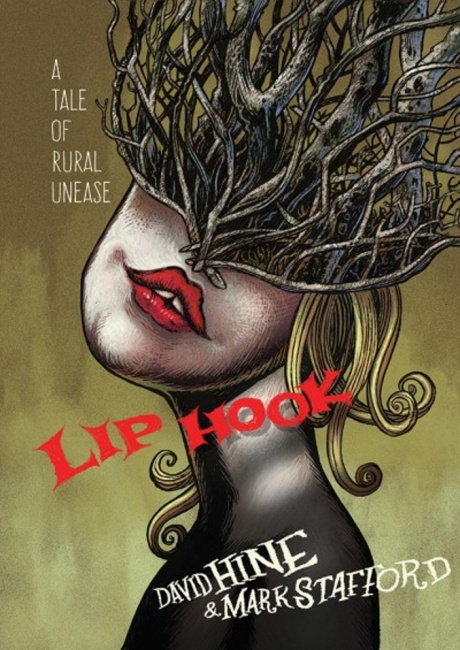 Lip Hook: A Tale of Rural Unease,
by David Hine and Mark Stafford, is a dark, surrealistic story about two strangers who arrive in the desolate village of Lip Hook. The man has a gunshot wound and a suitcase full of treasure; the woman is willing to barter for shelter and their other needs, and this ripples out into disruption that affects the village as a whole. The book is due out on November 27 with an MSRP of $22.99.